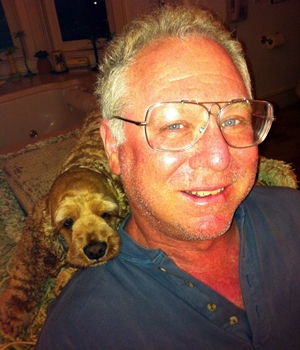 Most people know that Sonnenblick Development is focusing on hotel development. But before that, chairman Bob Sonnenblick (with Peaches, the company's director of strategic planning and adorable snouts) specialized in development of government-tenanted build-to-suit office buildings like Norwalk Government Center. The ownership entity, Sonnenblick-Del Rio Norwalk LLC, just signed a 60k SF full-floor lease with Accenture LLP. The international consulting firm is moving from El Segundo under an 11-year lease valued over $12M. (Asked what she likes to see on the top of buildings, Peaches said "Green Ruff.")
The 464k SF building sits on 22 acres at 12440 Imperial Hwy in Norwalk. The Accenture deal brings it to 95% leased. Norwalk Government Center is the LA HQ for the Department of Homeland Security, and other tenants include The County of LA, State of California, and FBI. (At this office, thanks to background checks, everyone figures out their Secret Santa in no more than eight seconds.) Studley's Liron Nelik and Laurie Condon repped the tenant, while CBRE's John Biven and Melissa Garcia repped the building.
Only one more shopping day until tomorrow. Send your story ideas to julie@bisnow.com.