January 17, 2014
Major hotel brands are banging down the doors to get into the SoCal market, according to development experts at our recent SoCal Hospitality Summit. (Even hotel execs can barely wait for 3pm check-in.) According to CFO Julie Shiflett, Red Lion is looking to add 20 hotels over the next 12 months to its existing 55 West Coast properties. She says major hotel brands are willing to give hotel developers sliver equity to get into a strong market (80%-plus occupancy).
Principal and COO Jay Newman says The Athens Group is redeveloping the Miramar Hotel at Wilshire and Ocean Avenue in Santa Monica and is working with Marriott to bring Edition to the old Scandia site on Sunset Boulevard. His company developed The Montage Beverly Hills, our event site. (Since Jay was our host, we resisted stealing the robes.)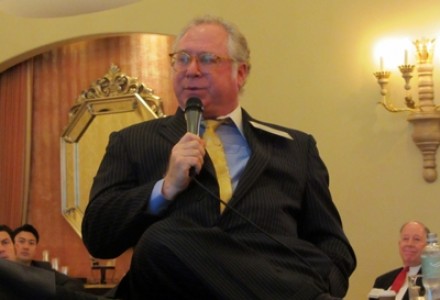 Sonnenblick Development chairman Bob Sonnenblick has six hotel projects in various stages of development across the US, ranging from select-service to full-service resorts. The top submarkets are on the waterfront, but there's only a couple development parcels available on the beachfront from Ventura County down to San Diego, he says.
According to our moderator, Arent Fox partner Rich Brand, the first thing we know about hospitality is that nobody has ever bought a hotel that they thought was well-managed. The second thing? They always want to find that untapped market.
Julie says hotels that weren't able to meet the PIP standards and lost their flag over the recession likely will need redevelopment to enter another brand. Jay cites aggressive labor unions and referendums sponsored by competitors among impediments to building new hotels.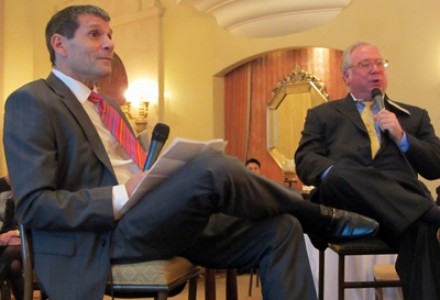 Bob says one market that scares him is Downtown LA, where a huge number of rooms are coming online. With the cost of new construction, even the select-service deals are $400k/key.