January 23, 2015 1:52 PM
SACRAMENTO (CBS13) – A Los Angeles developer is looking to build a hotel at the Sacramento International Airport, county officials announced Friday.
Airport officials will be meeting the Sacramento County Board of Supervisors come Tuesday for approval of the plan. Sonnenblick Development LLC and the Sacramento County Dept. of Airports reportedly have an agreement to build a 5-story, 135 room Hyatt Place hotel next the parking garage at the airport.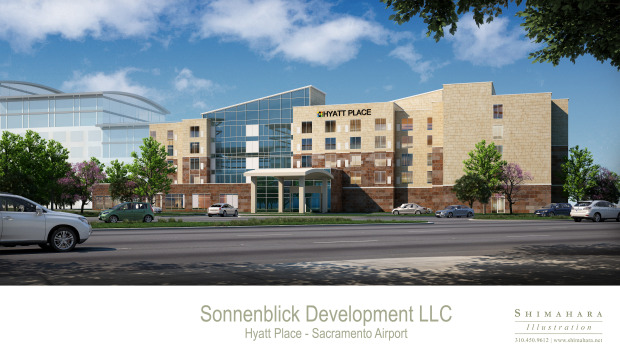 "Our customers have requested the convenience of an onsite hotel for many years and we are now at a point where we are ready to move forward," said Director of Airports John Wheat in a release.
Officials have been looking to build a hotel at the airport since Host Hotel was demolished in 2008 to make room Terminal B.
If the new hotel plan is approved, construction could begin as early as June 2015 and the hotel would open in 2017, airport officials say.
Sonnenblick is reportedly investing $23 million to build the hotel.