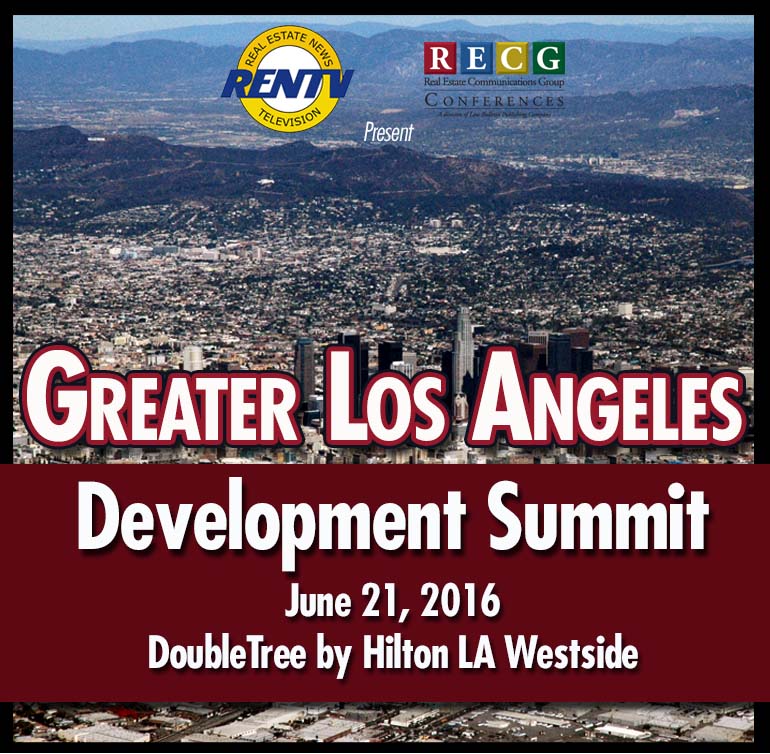 HOTELS
Bob Sonnenblick, Principal, Sonnenblick Development
Greater Los Angeles Development Summit
DoubleTree by Hilton LA Westside
6161 W. Centinela Ave.
Culver City, CA 90230
7:15 am Registration
7:30 am Breakfast
7:55 am – 12:00 pm Program
PROGRAM AGENDA:
Bringing together major players in commercial real estate development to discuss their projects
and how to get projects built in the Greater LA area.

Los Angeles-based hotel developer Bob Sonnenblick, Chairman of Sonnenblick Development LLC, has been chosen by Rent TV Conferences Inc. to speak at their upcoming Greater LA Development Conference on the status of the L.A. County hotel market. Mr Sonnenblick will also discuss the firm's new $80 Million USC Hyatt House Hotel, being developed by Sonnenblick SC LLC on the USC Medical Center Campus.
For more info, please see www.SonnDev.com or www.Rentv.com or call 310-242-8713