Press Release: San Diego, Calif. March 5, 2019
Crittenden Conferences Inc has announced that Los Angeles-based real estate developer Bob Sonnenblick, Chairman of Sonnenblick Development LLC, has been chosen to moderate their keynote conference panel at the upcoming Crittenden National Real Estate Conference on April 19th in San Diego, California.
The panel topic is:
New Southern California Construction projects for 2019. The conference will take place at The Hard Rock Hotel in Downtown San Diego.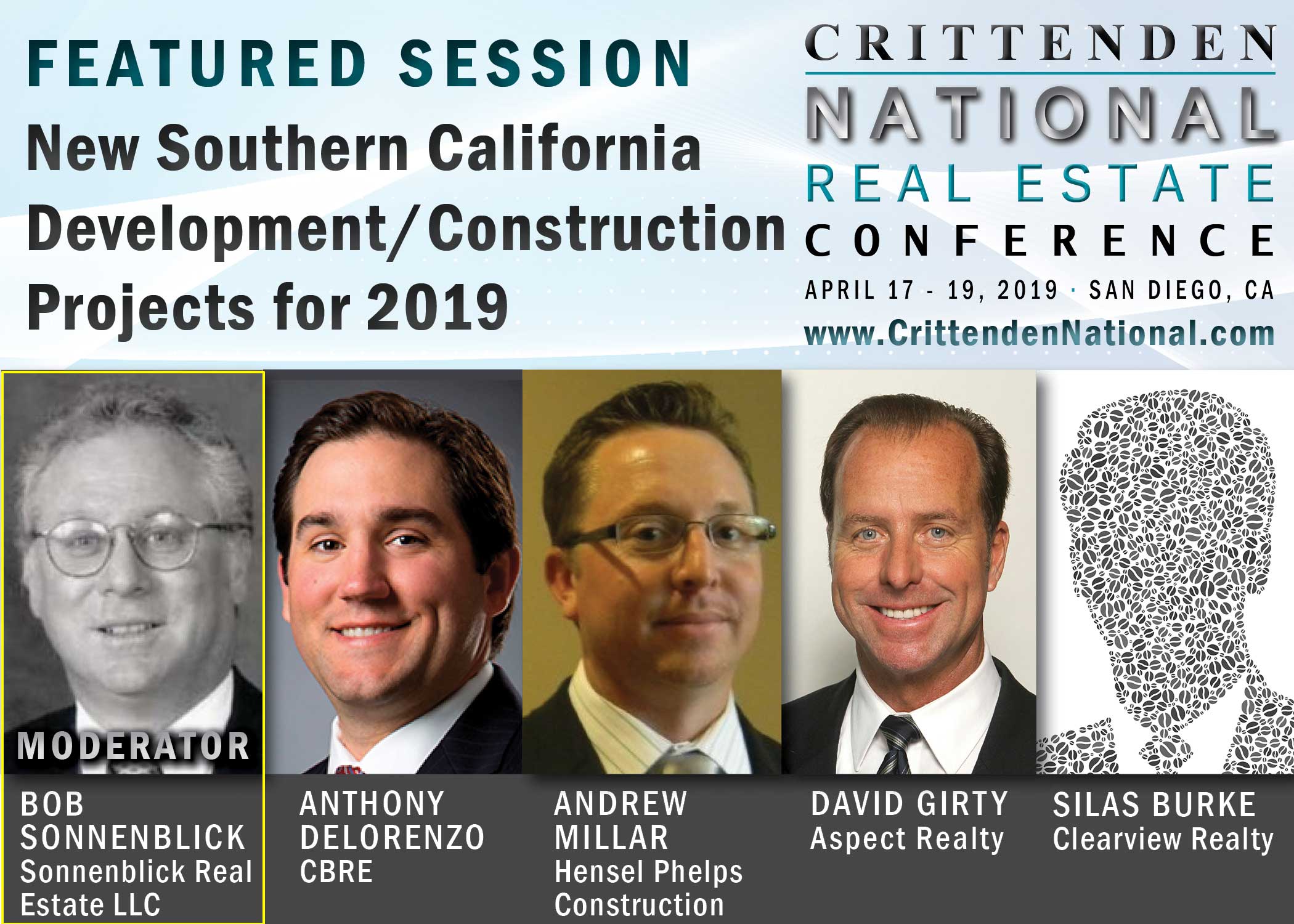 For more information, please see www.CrittendenNational.com