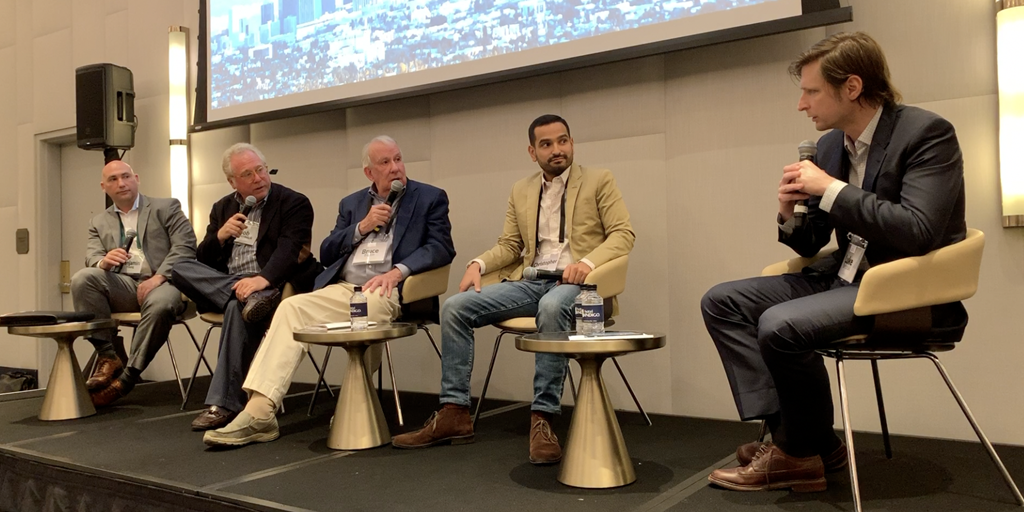 While DTLA's hospitality revolution has been remarkable, more innovation and hotel development is crucial, say panellists at TOPHOTELWORLDTOUR Los Angeles
The manner in which downtown Los Angeles (DTLA) has changed the game for hotels in LA has been nothing short of spectacular.
With more than 10,000 hotels rooms dominated by branded and independent, full-service and boutique hotels, this phenomenon is worth paying attention to.
Despite pressure from home-sharing services and an influx of new hotel rooms, the Greater Los Angeles region is poised to remain among the top-performing U.S. hotel markets, according to CBRE Hotels Americas Research Group.
Factors driving the trends
At the panel discussion titled "Ultimate Game-Changer? Downtown LA's Hospitality Revolution" at TOPHOTELWORLDTOUR Los Angeles, Bruce Baltin, Managing Director, CBRE Hotels said DTLA had been changed for the better by hotels.
"Currently, occupancy is at around 78%, where as it was at 68% before 2010," Baltin said, "There is certainly more opportunity for leisure and boutique hotels, as evidenced by Ace and NoMad hotels."
However, the LA hospitality stalwart foresaw a "blip in 2021 with a potential 1.4% decrease in RevPAR."
Christopher M. Henry, Co-Founder, Chairman and CEO, Majestic Hospitality Group, feared that LA stood the risk of losing business to other, more vibrant cities given the challenges of having several historical buildings with complicated planning permissions.
Also, the limited space in DTLA is constantly being chased by condo & residential developers alike, making hotel development all the more challenging.
"To me, soft brands is the way to go, especially those which explore the co-living and co-working trend," Henry told the panel.
Biggest challenges
What is particularly promising is seeing higher occupancy rates in DTLA over the weekends, said Benjamin Young, Vice President of Asset Management, AEG.
"One needs capital and patience for hotel development in DTLA as building and operation costs are high," he added, "Be patient as it's a tough market."
Echoing a similar sentiment, Luke Bujarski, Founder & CEO, LUFT, who moderated the panel, cited the exploding, almost prohibitive costs of hotel development in DTLA.
Bob Sonnenblick, Principal, Sonnenblick Development, agreed there was a drop-off in new hotel projects in DTLA and also a corresponding decrease in interest rates.
"The biggest challenge for the hospitality industry in DTLA will be to find new brands and cool, hip hotels to bring in revenue," he added.
According to the TOPHOTELCONSTRUCTION online database 41 hotel projects are currently in the pipeline in Los Angeles: