Sacramento Business Journal
Date: Wednesday, April 11, 2012, 7:45am PDT
Sonnenblick Industries Inc. has proposed financing the development of two hotels at Sacramento International Airport, three years after plans for an airport hotel were scrapped because of the flailing economy.
The Sacramento County Board of Supervisors is set Wednesday to consider negotiating an agreement with the Pacific Palisades company for the design, development and operation of two hotels on airport grounds.
If the board agrees to move forward on such a project with Sonnenblick Industries, airport staff would begin negotiations with the company to finalize other terms and conditions, such as rent. The board would consider a more fully negotiated agreement at a later date.
Sacramento International Airport opened a $1 billion terminal last fall, replacing a structure that is four decades old with a much larger terminal and concourse. The Big Build was the largest public works project in Sacramento history.
What had been a nearly $1.3 billion project shrank to $1 billion after airport executives shelved plans for a hotel and parking garage.
Sacramento International had a hotel on site before the new Terminal B was constructed. The former Host Sacramento Airport Hotel closed in August 2008 and was leveled to make room for the new terminal.
Meanwhile, the Sacramento County Airport System has been researching the possibility of bringing back a hotel since early last year. The airport system hired Dallas-based Corgan Associates Inc. to identify potential hotel sites. Corgan identified a site between terminals A and B, and another between Terminal B and the airside concourse.
The county moved ahead Nov. 3, issuing a request for proposals. Sonnenblick's proposal was the only one submitted by the Jan. 30 deadline.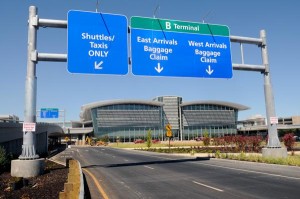 Sonnenblick proposes two hotels, with 132 and 200 rooms. One hotel would feature a 20,400-square-foot conference and meeting space, business center, pool, full-service spa and fitness center.
Sonnenblick proposes a "strong development team" of three primary companies:
Los Angeles-based real estate development firm Sonnenblick Development would be responsible for financing, marketing and public relations. The company is known for creating unique and innovative lease and financing structures, and for projects such as The Ritz Carlton Hotel in Pasadena and the Los Angeles World Trade Center.
Gold River-based Tricorp Hearn Construction Inc. would be the general contractor. Local hotel projects have included Le Rivage Hotel on the Sacramento River, Hyatt Place Hotel at the University of California Davis and the Hampton Inn & Suites Hotel West Sacramento.
San Francisco-based RYS Architects would provide architectural services. Local projects have included the Best Western in Rancho Cordova and Homewood Suites by Hilton in Natomas.
Sonnenblick has proposed financing both hotels. The company's proposal estimates gross revenue of $19.2 million in the first year and $30.4 million by year 10, according to a county staff report.