Sonnenblick Development in the news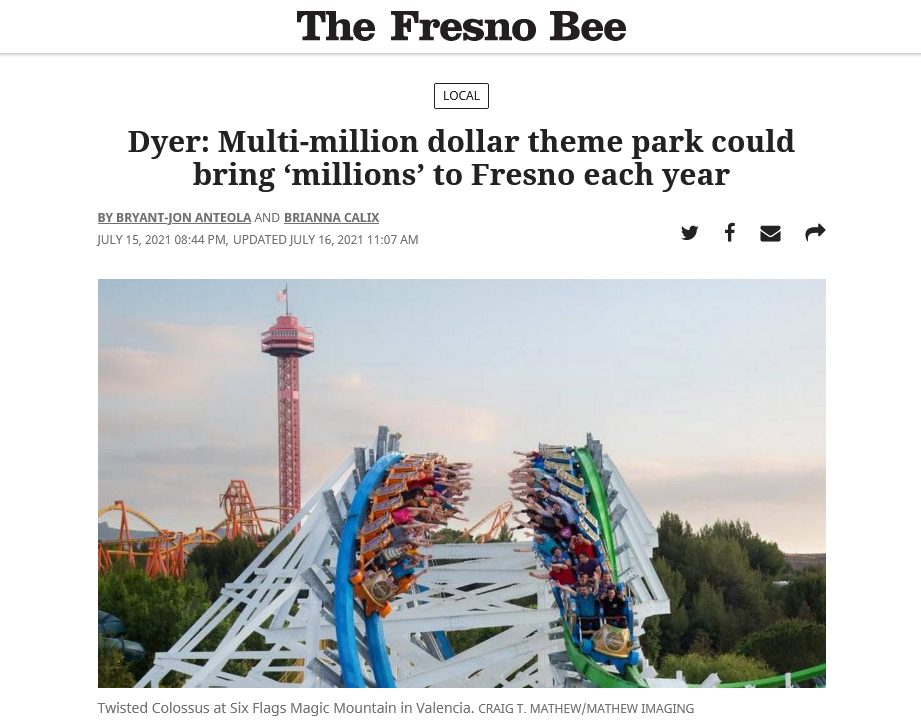 If Fresno does get its own version of a Six Flags Magic Mountain or California's Great America amusement park, Mayor Jerry Dyer has some locations in mind where the attraction could be placed.
In a message to The Bee discussing the possibility of Fresno partnering to bring aboard a multi-million dollar amusement park, Dyer said the attraction could be built somewhere near Highway 99 or even in downtown Fresno.
Dyer confirmed that he and City Manager Thomas Esqueda have held numerous meetings with Robert Sonnenblick, the principal owner of the Los Angeles-based real estate development firm Sonnenblick Development, and his associates over the past few months.
"We have discussed several entertainment development opportunities near the 99 freeway as well as downtown Fresno," Dyer said. "Not only have we rolled out the red carpet for Mr. Sonnenblick and those he represents, we have clearly demonstrated that Fresno is poised to serve as the entertainment hub for central California."
An amusement park, indoor water park, and hotels could all be part of the potential project to make Fresno a central California attraction.
Fresno City Councilmember Miguel Arias and LeeAnn Eager, president and CEO of the Fresno Economic Development Corporation, told The Bee that the potential development investment could amount to $300 million.
Dyer expressed optimism that a multi-million dollar amusement park in Fresno could happen and would be well received by the local community and beyond.
"Although I am prevented legally from discussing the details of the entertainment venue," Dyer said, "it is safe to say it would attract millions of people annually to Fresno."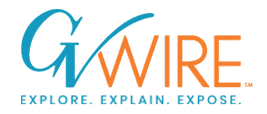 A developer associated with the Six Flags theme park company says he has been scouting Central Valley locations.
Developer Robert Sonnenblick says Six Flags is "looking at sites" in Fresno and Clovis. There have been several meetings with officials from both cities over the past three months.
"Fresno County is strong enough to support an amusement park complex," Sonnenblick tells GV Wire.
Sonnenblick's Los Angeles-based development company is known for building luxury hotels, shopping malls, and office complexes across the country. His company recently expressed interest in purchasing Selland Arena from the city of Fresno.
Related Story: L.A. Developer, Others Compete to Take Fresno Arena Off City's Hands
Project Estimate of $300 Million
At a hotel building conference in March, Sonnenblick said his company is developing hotels at Six Flags properties in Los Angeles (Six Flags Magic Mountain is in Valencia), New York/New Jersey and Texas.
Speculation about a possible Fresno Six Flags project has been circulating for months. It was further amplified this week by a posting on a construction bidding website, seeking contractors for a project identified as a Six Flags Over Fresno Amusement Park. Dodge Data & Analytics values the listed project between $25-50 million for pre-design work.
Sonnenblick says the value of the entire project would be much higher.
He says between a hotel, retail space, amusement park and water park, the total investment would be $300 million.
"That would be one of our biggest," said Lee Ann Eager, president and CEO of the Fresno County Economic Development Corporation.
Sonnenblick would not comment on whether a Fresno-area development would be brand new, or if Six Flags might relocate one of its existing parks. He would not reveal what sites in Fresno/Clovis are being looked at.
Last year, his company submitted a plan to build a Six Flags water park/hotel combination in Solano County, adjacent to Six Flags Discovery Kingdom in Vallejo. Sonnenblick says that deal is now dead.
"Vallejo and Solano County screwed up that wonderful piece of land. It will sit empty for decades," Sonnenblick said.
Dyer: Rolling Out "Red Carpet"
Mayor Jerry Dyer is optimistic about Six Flag's prospects in Fresno.
"The City Manager and I have had numerous meetings with Mr. Sonneblick over the past few months and taken several of his associates on a tour of our city," Dyer said in a statement to the media after initially being coy when asked by GV Wire.
Dyer speculated possible locations.
"We have discussed several entertainment development opportunities near the 99 freeway as well as downtown Fresno. Not only have we rolled out the red carpet for Mr. Sonneblick and those he represents, we have clearly demonstrated that Fresno is poised to serve as the entertainment hub for central California. Although I am prevented legally from discussing the details of the entertainment venue, it is safe to say it would attract millions of people annually to Fresno," Dyer said.
Meeting with City Officials
Eager confirmed her agency is working with Sonnenblick. However, she would not confirm their meetings with city officials were related to a Six Flags project.
Officials from Clovis would not confirm meeting with Sonnenblick.
"Any preliminary meetings taking place between the city and potential business ventures are confidential and we can't comment on them," said Clovis spokesman Chad McCollum.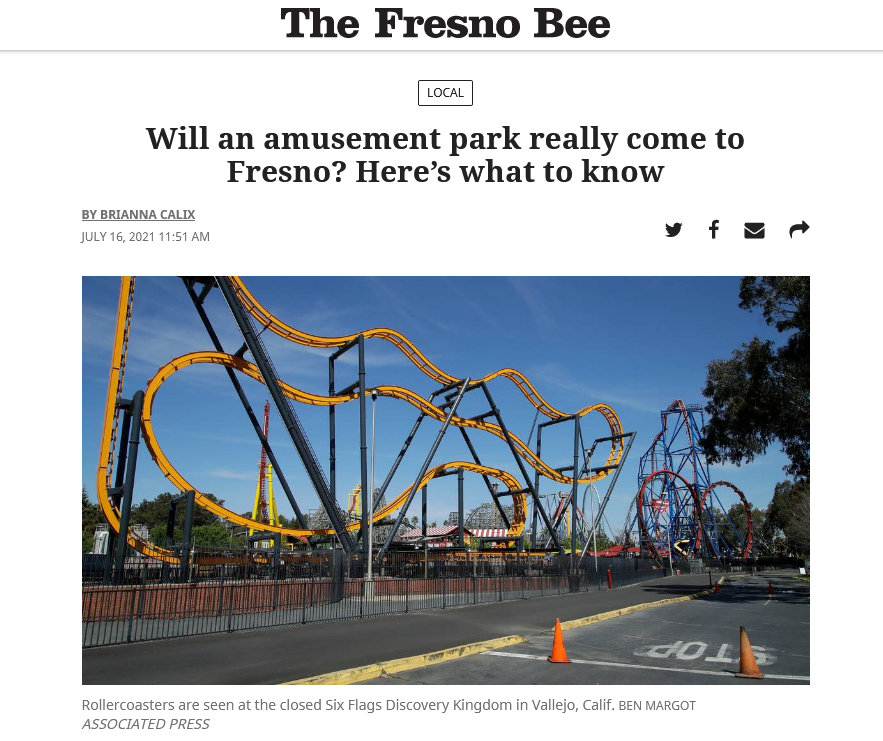 Fresno leaders on Thursday confirmed they "rolled out the red carpet" for a big-time investor interested in financing a bunch of new entertainment developments.
While nothing is set in stone, the potential of $300 million worth of projects would undoubtedly transform Fresno. Here's what we know so far.
Is Six Flags coming to Fresno?
We don't really know.
Mayor Jerry Dyer said he's legally prevented from discussing details of the entertainment venue, meaning he likely signed a nondisclosure agreement. The Bee reached out to Six Flags for comment but never got a response.
But what we do know is this: Investor Bob Sonnenblick visited Fresno earlier this year and has met multiple times with Dyer, Councilmember Miguel Arias, and LeeAnn Eager, the CEO of the Fresno Economic Development Corporation.
Sonnenblick has spoken publicly about working with Six Flags on other projects. He builds resorts and hotels. Plus, Sonnenblick made an offer to the city to buy Selland Arena.
Arias told The Bee potential projects could include an amusement park, indoor water park, and revitalized arena.
Eager said Sonnenblick and his representatives are excited about Fresno.
"They said 'Fresno on the precipice of being great,'" Eager said. "Of course, we always thought we were, but they said we would really love to get involved and help with development."

Session 101: Opening Keynote
The Post-COVID Real Estate Finance Marketplace
Moderator: Bob Sonnenblick
Chairman, Sonnenblick Development LLC
Real Estate Conference l Speakers
We would like to introduce you to some of our 2021 conference speakers!

Bob Sonnenblick – Chairman, Sonnenblick Development LLC
Mark Fluent – Head of West Coast Real Estate, Deutsche Bank Securities Inc.
David Eyzenberg – President, Eyzenberg & Company
David Moret – President, Highline Real Estate Capital
Donald Moses – Managing Director, Real Estate Private Credit, Arena Investors LP
Vic Clark –   Senior Managing Director & Head of Conventional multifamily production, Lument
Randy Wynne – Director of Revenue Management, RE Carroll Management
Jason Miller – Chief Investment Officer, Grand Sakwa Properties
Gary Bechtel – Chief Executive Officer, Red Oak Financial
Arthur Nevid – Head of U.S. Loan Origination, Romspen Capital
Alison Coen – Managing Director, Barclays
Solomon Garber – Senior Vice President, Northeast Bank
Greg Schecher – Director, Archway Capital
**Note: These are only conference moderators. Please visit our website for other speakers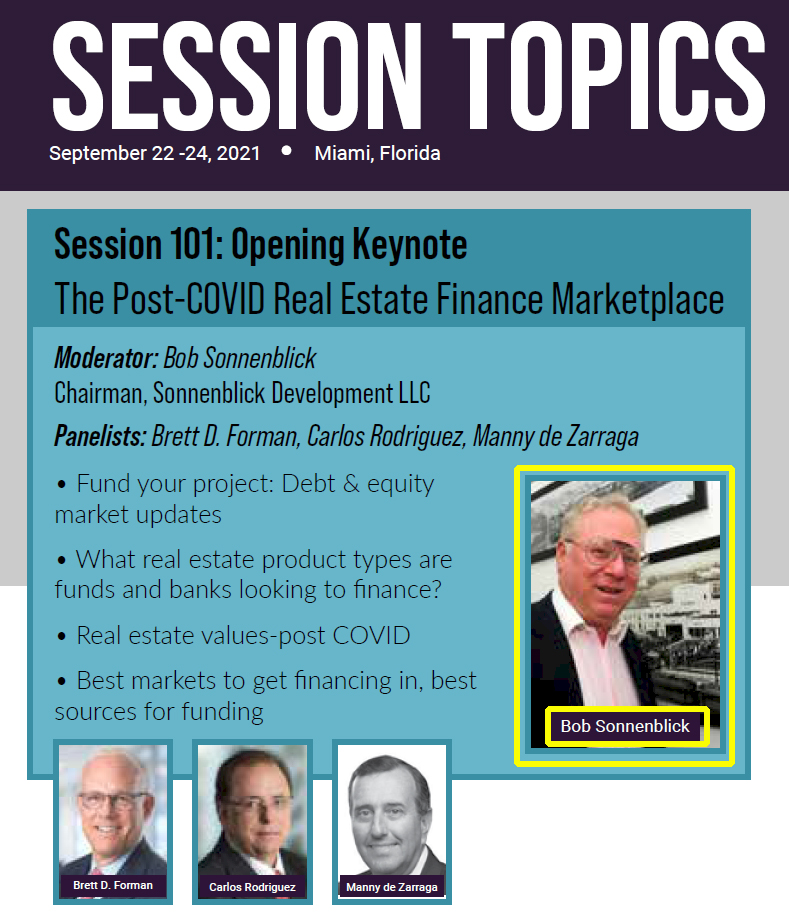 Don't miss out on these amazing speakers that are guaranteed to give you advanced industry information to help your business prosper and give you the necessary tools to build your company and succeed in today's ever changing market.
September 22-24, 2021 • Miami, Florida
2.5 days • 18 educational sessions • 65+ speakers • 5 networking events
We hope to see you there!

"The Crittenden Real Estate Finance Conference continues to be a fresh and high content event. Format and speakers bring the best of the best."
– Robert Kline, Cushman Wakefield
---
"You will learn more about the motivation, focus and risk tolerance of high level decision makers, lenders and investors in 36 hours than any other conference you can attend."
– David Repka, Bison Financial Group
The future of Selland Arena could come down to three bidders.
Depending on what direction the Fresno City Council takes, the future of professional soccer hangs in the balance.
At its Thursday meeting, councilmembers will discuss the sale of the arena and surrounding land. The three listed companies on the agenda are Prosperous Terra, LLC (Ruelas, Inc.), owners of the Fresno Fuego professional soccer club; Sonnenblick Development, a Pacific Palisades firm; and USA Wrestling, the governing body for amateur wrestling.
The national office of USA Wrestling, based in Colorado Springs, Colorado, said they are not making the offer, but it is likely a related organization called California USA Wrestling, who made the bid.
California USA Wrestling did not respond to messages left by GV Wire.
A price for the arena has not been publicly revealed.
Developer Eyeing Fresno Market
Bob Sonnenblick, the principal of Sonnenblick Development, focuses on retail shopping centers, resort hotels, and government buildings. They have recently entered the arena business.
"Our plans are to own (Selland Arena) long term. We think it's a great asset. That's not the only asset we're talking to the city about. We think that assets like that should not be under city ownership. Cities really don't have the entrepreneurial background or experience in operating assets like that. They are better off being held in the private sector," Sonnenblick said.
The city is looking at not only selling the arena, but the adjacent Valdez Hall and the parking lots that go with it. Sonnenblick said the area could use more parking and floated the idea of building another garage on the property.
Sonnenblick would not share what other city assets he is eyeing. But, he says prices in Los Angeles have him looking elsewhere.
"Prices in Los Angeles have gotten so stupid and so high that we decided to go to some secondary markets and we've identified Fresno as a tremendous growth area," Sonnenblick said.

"Prices in Los Angeles have gotten so stupid and so high that we decided to go to some secondary markets and we've identified Fresno as a tremendous growth area."
— Developer Bob Sonnenblick
Fuego: All or Nothing on Selland Arena
Fresno Fuego FC president Chris Wilson said it is Selland Arena or bust when it comes to the future of professional soccer in Fresno.
"The only way the business works for us is if we have all three facilities (Selland Arena, Valdez Hall and the parking lot) working hand in hand. If we don't own the property or we don't operate the property as a whole, the rental situation of land just doesn't doesn't pencil out," Wilson said.
A few weeks ago, Fuego ownership made a public presentation during a city council meeting about their plans for Selland Arena. They plan to build a soccer-specific stadium in the parking lot, and use Selland and Valdez as youth sports and entertainment venues.
The Fuego would play in the USL, a pro soccer minor league. The team has been pitching the city on the Selland Arena project for seven months.
"We're ready for the city to make a decision," Wilson said.
The Fuego offer is the best, Wilson said.
"Our offer is more than just a purchase price. I mean, our offer is a commitment to the city to renovate and revitalize the Selland Arena property and to really build an entertainment hub for our community anchored by a brand new USL soccer stadium," Wilson said.
Sonnenblick said he is willing to talk with the Fuego if he is the winning bidder. That doesn't work for Wilson.
"We've seen what renting property looks like with Fresno. And it turns out not to work out," Wilson said.
If Selland Arena falls through, the Fuego have a Plan B.
"We already have three other communities outside the city of Fresno that deeply, deeply want this project," Wilson said.
One option could be using 45 acres owned by the team near Valley Children's Hospital in Madera County.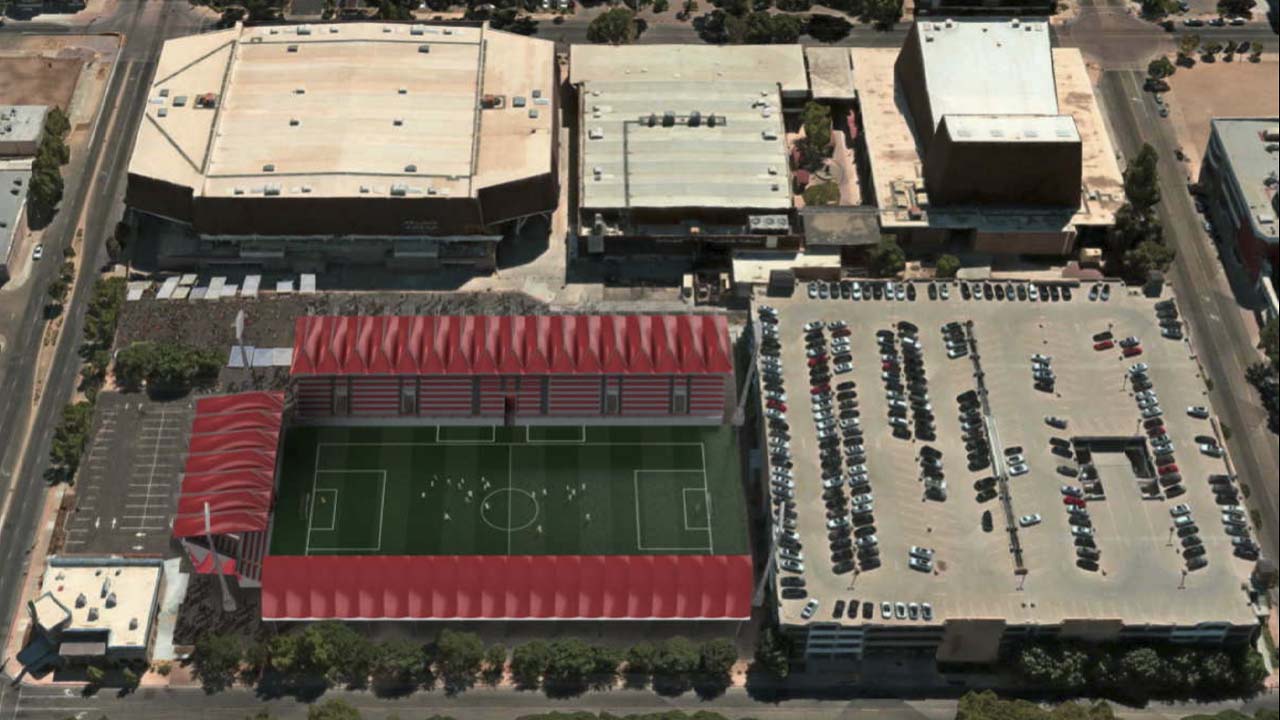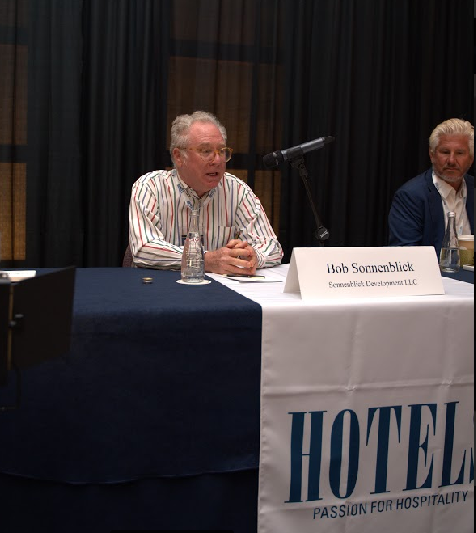 PRESS RELEASE: Monday March 29, 2021
UPDATED  –  SEE HIGHLIGHT VIDEO BELOW!
Hotels Magazine has announced that L.A.-based real estate developer Bob Sonnenblick has been added as a speaker on their keynote panel at the upcoming Hotel Opportunities Conference this Wednesday, March 31, 2021 at the Mandarin Oriental Hotel in Miami, Florida.
The panel topic is: Financing New Hotel Opportunities- Debt & Equity. It is the first major "live & in-person" hotel industry conference in over one year. For more info, go to www.HotelsMagazine.com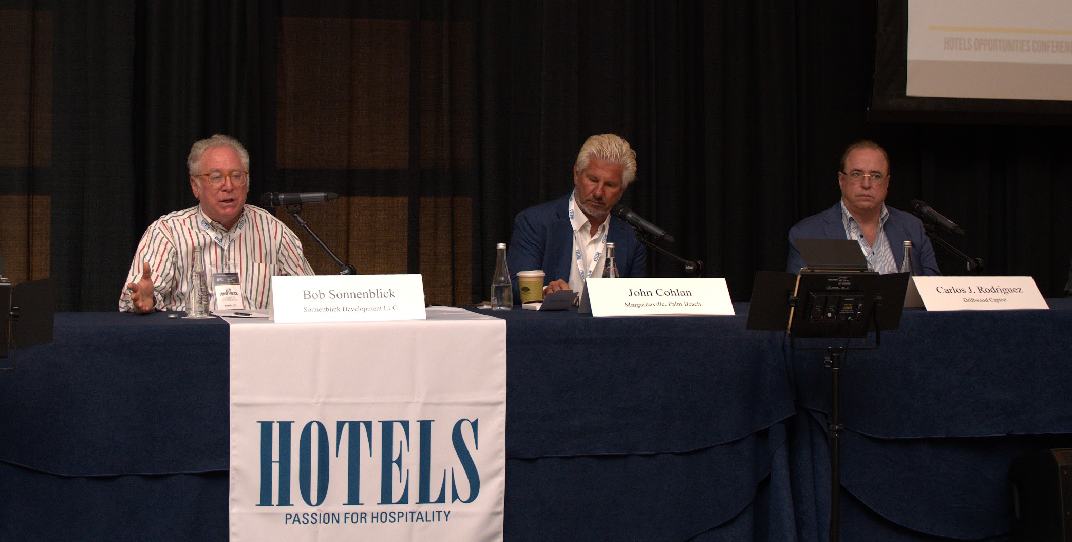 Los Angeles-based real estate developer Sonnenblick Development LLC has acquired The Monterey Park Government Center, an 86,000 square foot, 2-story office building, located just east of Downtown Los Angeles, on the I-60 Freeway in a $37.5 Million deal.
     80% of the previously-vacant building was then simultaneously pre-leased to The Social Services Department of the County of Los Angeles for occupancy by three of its divisions: GAIN, IHSS (In Home Supportive Services), & MIE (Mgmt, Info & Evaluation). Renovation of the building will take approximately 9 months, and the space will be ready for occupancy by the 2nd quarter of 2022. The general contractor will be KPRS Construction, and the building architect is Langdon Wilson & Associates. The property sits on 4 acres and is located at 588 Atlas Avenue in Monterey Park.
      Sonnenblick Development is one of Los Angeles' largest developers of government-tenanted office buildings, with almost one million square feet of government space, housing tenants such as The Department of Homeland Security, The Los Angeles County Sheriff's Department, The FBI, The Dept. of Public Health, and The Social Security Administration, etc.
For more information, please go to: www.SonnDev.com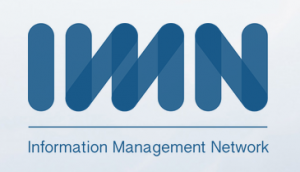 PRESS RELEASE: Monday February 15, 2021 Ny City, NY
IMN Conferences, Inc has announced that Los Angeles-based real estate developer, Robert Sonnenblick, Chairman of Sonnenblick Resorts LLC, has been chosen to moderate their keynote panel at the upcoming 2nd annual Distressed Hotels Virtual Forum & Webinar on February 18th.
Mr. Sonnenblick's panel is entitled "Domestic & Global Opportunities in Distressed Hotel Investments", and it will feature fund-investors and money sources from around the world who finance and acquire distressed hotel deals. The panel will discuss the current and future state of the lodging industry, and the money that funds new hotel transactions.
For more info, please see: www.lMN.org


Domestic and Global Opportunities in Distressed Hotel Investment
Globally, which markets are proving most resilient throughout the pandemic?
Where are luxury hotel investments on the rise? Which investor groups are driving activity?
How are institutional investors viewing offshore vs. domestic distressed hotel investment opportunities?
How are global tourism rates trending, and how will this impact investment and development pipelines?
How do you finance acquistions?
Partnering with foreclosure banks and funds
How long is the domestic hotel industry down turn?
What hotel segments recover first? (Urban, Itd services, resorts)?
Which markets are leading in new construction activity?
What are the unique complexities and risks of cross-border distressed hotel transactions?

PRESS RELEASE: N.Y. Monday Nov 16th, 2020
Los Angeles-based real estate developer and investor, Bob Sonnenblick, the Chairman of Sonnenblick Development LLC., has been chosen by IMN Conferences Inc. to moderate the "Mezzanine Loan & Gap Financing for Real Estate Deals" panel at the upcoming IMN Real Estate Mezz & Distressed Debt Conference on Wednesday November 18th.
Mr. Sonnenblick's panel will feature interviews and questions with five major national real estate lenders, who are still active today funding projects amidst the "mid-Covid" financial turmoil in the real estate markets.
The webinar/"virtual conference" may be heard live at www.imn.org. or for more info, please call (212)-901-0506


Mezzanine Loan Origination Trends in an Uncertain Market Environment & Outlook for Gap Financing
Which markets and sectors are most attractive/in need of mezzanine financing at the moment?
How have terms and negotiations changed in the past 6 months?
Is the market still saturated with too many debt funds originating mezzanine loans?  How has the global health crisis impacted competition?
Are we seeing banks starting to move back into the space?
What are the outlooks for foreign investment and joint venture financing?
What financing is available and favorable for distressed deals across different asset classes?
How do terms compare to ground-up development deals?

ABOUT THE VIRTUAL EVENT
iGlobal Forum : The Future of CRE Lending Amidst COVID-19 virtual event,   May 19th 2020, at 11am (EST). 
KEY TOPICS
How does the number of lenders in the market differ today from when you did your loan then? Are interest rates higher now as a result of the Pandemic/virus?

Has underwriting (by lenders) changed over the last 2-3 months?

Are lenders being more conservative now because of uncertainty in the market-place?

How will lenders size loans and predict cashflow over the next several years given the unknown trajectory of COVID-19

Which property types are likely to hold in best and which are likely to experience limited capital availability
This event is past – it was a very informative session – see highlights video:
ABOUT THE VIRTUAL EVENT
iGlobal Forum :The Future of Hospitality & Lodging Amidst Amidst Covid-19,  May 7th 2020
Due to the circumstances that have stopped us from meeting face to face, iGlobal Live brings you an exclusive virtual event to discuss the various trends driving the hospitality and lodging industry.Bringing together the most active participants in the hospitality and lodging space, including institutional and private investors, REITs, investment companies, owners and operators, developers, lenders, brokers, franchisors and franchisees.
Key topics include:
Pandemic – the Early Days or "Triage Strategies"
Re-Opening and/or Re-launching hotels.
Negotiating with Lenders or "Buying Time".
What if I want to sell: What's the market?
How are they pricing and what issues should I expect to have to deal with that are unique to this environment?
What does this mean for development?
Pandemic – The Recovery Days.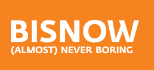 March 22, 2020 Joseph Pimentel, Bisnow Los Angeles
As cities across the state halt or prepare to stop commercial evictions to help businesses impacted by the novel coronavirus pandemic, some property owners and landlords are questioning if they will receive relief, too.
Last week, Los Angeles, San Francisco, San Diego and other cities either passed or are planning to pass some sort of temporary moratorium on evictions for commercial tenants, either because their business has been slowed down or it has been ordered to close to prevent the spread of the coronavirus. Late Sunday, the National Multifamily Housing Council, a lobbying group for the multifamily industry, urged its members to enact 90-day moratoriums on rent for tenants that can show they've been impacted by the coronavirus, which causes COVID-19, and asked for a 90-day halt on rent increases.
"We also recognize that most rental properties are owned by individuals and small businesses that have financial obligations, including mortgages, utilities, payroll, insurance and taxes," the council said in a statement. "If residents cannot pay their full rent obligations because of the COVID-19 outbreak then owners are at risk of not meeting their own financial obligations. This puts the individual property and the larger community in which it is located at risk."
Sonnenblick Development Chairman Bob Sonnenblick said any moratorium on evictions needs to be done bilaterally so that it benefits both tenants and landlords.
I understand [what the mayors are trying to do] but the problem is when every tenant in the entire city stops paying rent, and the landlords look to their lender and say, 'I'm not allowed to evict this tenant, Mr. Lender can you please stop asking me to pay my mortgage?' If the lender says no, as an owner, I'm in big trouble," Sonnenblick said.
Sonnenblick, who owns office buildings in Los Angeles, isn't personally affected, because most of his tenants are federal and local government agencies. However, as a building owner, he understands the plight owners and landlords go through if a tenant can't pay rent.
"This is a two-part structure and solving only half the problem is going to create huge foreclosures when every tenant stops paying rent," Sonnenblick said. "If the tenants stop paying rent and the owners can't pay their mortgage, they'll go into default and the banks are going to foreclose. You're going to see mass foreclosures across the city."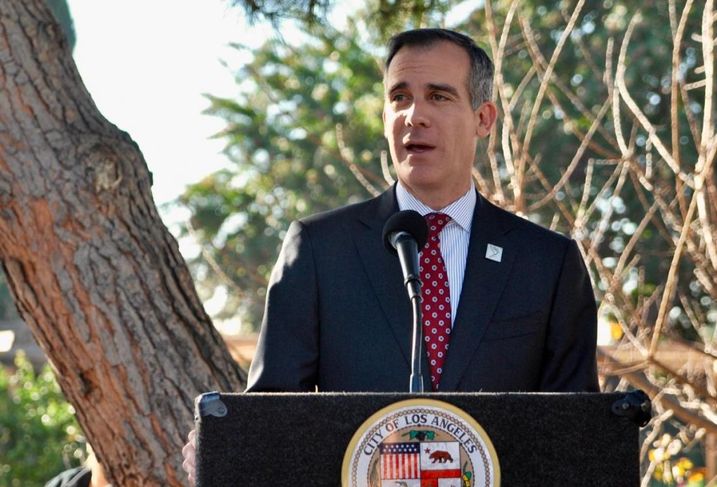 "Angelenos who own businesses in our city deserve peace of mind," Los Angeles Mayor Eric Garcetti said in a statement Tuesday, adding that eligible tenants will have up to three months following the end of the local emergency period to repay any back due rent. "The moratorium will help ease some of the deepest concerns while we get through this crisis together."
In San Francisco, Mayor London Breed's moratorium would prevent any small to midsized business that make less than $25M in annual gross receipts from being evicted. The eviction moratorium will be in effect for 30 days starting March 17, and can be extended for another 30 days.
The moratorium evictions on commercial tenants come on the heels of similar moratoriums by those cities to help residential tenants.
San Diego is also drafting an ordinance to halt residential and commercial evictions, which the council will vote on next week. At least 14 cities across the state are weighing similar eviction bans.
The moratorium comes at a time when businesses across the state such as restaurants, bars, nightclubs, quick-serve restaurants, malls and office buildings have either closed or are opening at limited capacity to prevent the spread of the coronavirus. As of Sunday afternoon, California had 1,500 positive coronavirus cases and 27 deaths, according to state health officials.
Under normal state law, municipalities are prohibited from regulating commercial evictions but given the current crisis, Newsom on Monday allowed for it after signing an executive order. But market stakeholders have several questions. Will building landlords, those who retail and office tenants pay, receive relief from banks or credit unions during the moratorium? Can landlords ask for partial rental payments during this period so that they can continue to operate?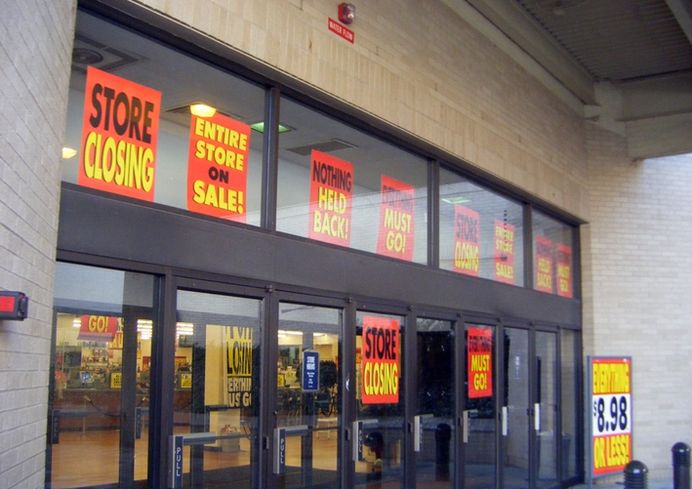 Newsom's executive order asks financial institutions holding home or commercial mortgages to implement a moratorium on foreclosures. It is unclear how cities could enforce that.
"For a lot of these things, the devil is going to be in the details," Cox, Castle & Nicholson partner Corin Korenaga said. "What we've seen to this point are only announcements … Those announcements have just set up a general framework. We haven't really seen the actual ordinances."
Korenaga said it is still early, but he and his company have received calls from concerned landlords about this situation. One landlord called asking how he should respond after a commercial tenant told him he wasn't going to pay rent. "Now, we're seeing the ripple effects of this," he said.
Korenaga said it is clear that the moratoriums are not deferring rent payments. "Tenants remain obligated to pay rent during the moratorium," Korenaga said. "Landlords simply cannot evict during the moratorium."
Landlords and property owners have questioned the mayors move especially since, so far, they are not seeing any relief. Though landlords agree that this is an unprecedented time and want to support their tenants, the moratoriums don't relieve them of their duties to pay rent. Landlords also have to pay a mortgage and other workers servicing that building.
"Legally, the city can do it," Rising Realty Partners CEO Chris Rising said of the moratoriums. "But this absolutely does not relieve a tenant from their rent obligation. They have a lease. The order doesn't deal with a landlords ability to service their mortgage or pay people in the buildings to perform services if there are tenants who cannot pay rent. So there are a lot of unanswered questions."
Rising, whose companies own and manage a $1.5B portfolio totaling 5M SF of commercial real estate in Southern California and Denver, said restaurants and bars in his buildings have been hit the hardest.
"I know some of them have been able to switch to takeout and delivery only, but they are not going to see the same amount of volume that they had before," Rising said.
Sonnenblick Development Chairman Bob Sonnenblick said any moratorium on evictions needs to be done bilaterally so that it benefits both tenants and landlords.
I understand [what the mayors are trying to do] but the problem is when every tenant in the entire city stops paying rent, and the landlords look to their lender and say, 'I'm not allowed to evict this tenant, Mr. Lender can you please stop asking me to pay my mortgage?' If the lender says no, as an owner, I'm in big trouble," Sonnenblick said.
Sonnenblick, who owns office buildings in Los Angeles, isn't personally affected, because most of his tenants are federal and local government agencies. However, as a building owner, he understands the plight owners and landlords go through if a tenant can't pay rent.
"This is a two-part structure and solving only half the problem is going to create huge foreclosures when every tenant stops paying rent," Sonnenblick said. "If the tenants stop paying rent and the owners can't pay their mortgage, they'll go into default and the banks are going to foreclose. You're going to see mass foreclosures across the city."
For Rising, he understands what his tenants are going through and plans to support them, and April 1 is right around the corner. He plans to speak with his tenants and his lenders to see how they can work through this.
"Everyone is so universally affected," Rising said. "This isn't like the tech boom and bust. This is a national emergency. Everyone is talking about how this compares to post-9/11. But this is not like 9/11. We are in a time of war. But we're going against this virus and doing things that have never been done."

The prolonged lodging cycle, continuing consolidation, the rapid growth of home sharing and rising operating costs were among the key topics discussed by executives at the BITAC® Owners event earlier this week.
Taking place at the Grand Hyatt Baha Mar in The Bahamas, the executives spoke on a panel entitled "2020 Vision: What Lies Ahead For The Lodging Industry."
Robert Sonnenblick, Chairman, Sonnenblick Development, LLC, sounded a note of caution when talking about the current economic cycle.
"I'm a great believer in cycles. If all of us are honest with ourselves cycles always have happened; we go up, we go down. This is the longest run of upcycle we've ever had and the longer the run the more apt we are to be facing that downward run and that actually scares me," he said.
Roger Bloss, president, Alternative Hospitality, agreed while voicing concern about supply. "From a hoteliers standpoint I think we've pushed it as far as we can push it. I think we've put about as many rooms on some of those corners as we can. You look at these markets that five years ago everybody just wanted to be in and they went in and now there's a lot of inventory," he noted.
David Gould, president, hospitality division, Moody National Companies, offered a generally positive outlook but also expressed concern about the level of inventory.
"I think we still have some upside and opportunity for a little bit of rate growth, but eventually supply is going to catch up to us. The good news is the hoteliers of today have been through 2009 and we figured it out. We might have some rough spots but all in all we're going to come out on the other side," he noted.
Larry Broughton, CEO, Broughton Hotels, characterized it as "market by market" but also expressed a bit of optimism going forward. "I am bullish, I think we're going to see another 12 months of modest RevPAR growth," he stated.
Martin Thornros, principal, Convergent Services, observed some fundamental differences in the current cycle. "I think cycles are part of life, but this cycle we're seeing lot of different and more selective development. We're also seeing a lot more upper-upscale hotels as opposed to normally in this point in the cycle," he said.
Meanwhile, a wave of merger and acquisition activity in recent years has dramatically altered the lodging landscape. According to the executives, there are a number of consequences that come along with that.
Sonnenblick expressed his concern.
"I actually think a lot of these consolidations are bad for our industry. Consolidation means less competition and to me less competition is always bad…When you get too big it's hard to operate individual properties. Maybe that creates opportunities for people who buy from them but to me these big conglomerates are not good for our industry," he commented.
Thornros, whose company provides IT solutions, brought to light another issue.
"I think it's a huge issue with consolidation causing brand standards to be pushed through properties where it makes no sense at all and we're seeing more and more of that," he said.
Broughton acknowledged the perils of consolidation while also recognizing the potential opportunity. "The larger we get with a lot of this consolidation we're going back to that era when it's just bland product and that's what scares me….I'm a little bit nervous about it but it does create opportunity. There are going to be the individual owners and investors who want personalized service so there's going to be opportunity for the smaller management companies, I believe," he said.
"I think the consolidation of the management companies is a benefit to us. When we're smaller we're more attractive to the general managers because they're not just a number," agreed Gould.
The executives acknowledged that the home sharing industry, particularly companies such as Airbnb, have impacted traditional hotels to varying degrees.
Sonnenblick, for his part, believes the impact has been minimal.
"This is going to sound funny, and this is probably the opposite of what everybody reads in the newspapers, but Airbnb to me is a very minor percentage of our mainstream industry. It's far less than 10 percent," he said.
Bloss, however, commented, "I think it's bigger than anybody realizes."
He continued, "you've got the big brands like Marriott going in so you know it's going to have all the things we're accustomed to and it's not going away," he asserted.
Broughton cited development as another area of concern pointing out that rules often change in municipalities as it relates to home sharing.
"What scares me about the whole home sharing thing is how I see developers that are trying to take an apartment building and 'Airbnb it.' We've been approached dozens of times to do that and I try to talk them out of it," he noted.
In addition, labor costs continue to be a constant challenge for owners and operators, particularly in the wake of minimum wage increases in a number of states.
"I may be hypersensitive being in California, but the labor costs are ridiculous. When you're paying dishwashers 20 bucks an hour what does the rest of your pay scale look like? When you're looking at a 45 percent labor cost you're economics change so you better be able to drive RevPAR," said Broughton.
However, the panelists went on to point out that labor is just one cost challenge for properties.
"The biggest cost is when it's time to renovate and the extent to which you have to renovate. That's what usually hits us the hardest, but at the same time you also have brands coming up with different things you need to implement. For example, 'now we have a new lobby so you have to do the new lobby by 2020' even though it's out of cycle," said Gould.
Energy costs, particularly in California, also represent a significant expense, according to the panelists.
Bloss talked about his current project in Desert Hot Springs specifically.
"We went to the extreme in California to build wells, solar, and turbine. The only way we can really see ourselves sustaining these costs long term is to put money in on the front end… They've [California] already shut the power and they've shut the water off in the past, I need both of those things to survive," he said, adding the company spent some 17 million dollars to drill the well.
Broughton added of the energy costs, "those are things we see month after month. It's monthly operating costs that can just suck the value out of a property."
Sonnenblick asserted that the aforementioned operating costs are part of why limited-service options are appealing to more and more owners.
"Ninety-five percent of the new builds in the hotel business are limited service so instead of having 40 employees we have four. Even when labor goes crazy it may not affect us," he noted.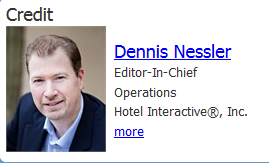 IMN Conferences Inc has announced that Los Angeles-based real estate developer Bob Sonnenblick, Chairman of Sonnenblick Development LLC, has joined their keynote Finance Panel to speak at the upcoming Real Estate & Mezzanine Debt Conference to be held in New York City on November 7th at The Union League Club on East 37th Street.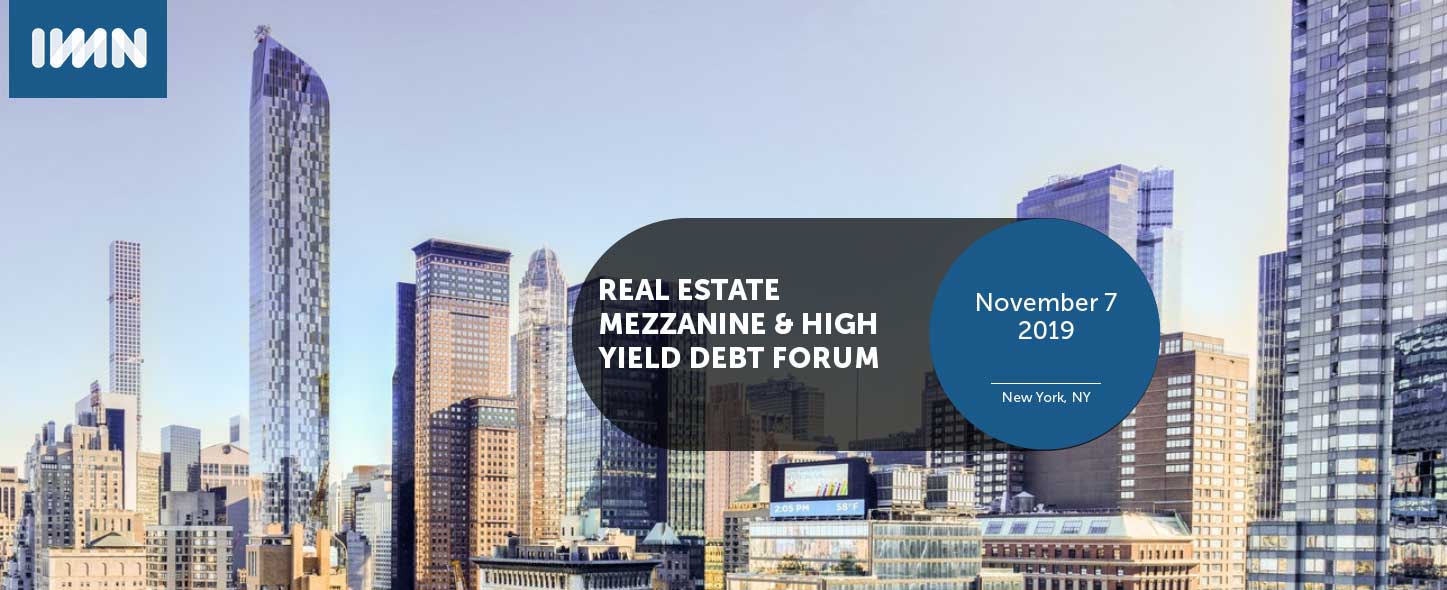 Where are the opportunities for the year ahead? Which markets and what deal types are you pursuing?
What is the availability of capital (both debt and equity) in the current market?
Who is financing your deals? Banks, insurance companies, CMBS, debt funds or other specialty finance companies?
What projects are you looking to finance with mezzanine and other subordinated debt?
What market factors are keeping you up at night?

IMN Real Estate Conferences Inc. has announced that Los Angeles-based real estate developer Bob Sonnenblick, Chairman of Sonnenblick Development LLC, has been chosen to speak on the keynote panel at their upcoming Hotel Construction and Development Conference on October 28th at The Miramar Fairmont Hotel in Santa Monica, California. Mr Sonnenblick will be joined on the panel by senior executives from Kimpton Hotels & Margaritaville Hotels.

3:30 PM Revenue-Driving Trends in Architecture & Design
What are the efficiencies and challenges in bringing supertall developments to market in Southern
California? How can this positively or negatively impact the guest experience?
What goes Into the alternative material and construction process decision?
What steps have you taken to create a more efficient, flexible, and cohabitation-friendly environment for living and working? Where have you seen or applied this concept in practice, and how has this new concept been received by guests?
How do you balance cost-effective architecture with an enhanced guest experience? How does lighting design
play a role in the guest experience?
What Is your definition of efficient design?
Where have you seen brand integration succeed or fail within an architectural design?
What do you consider top renovation ideas that will help your hotel stand out and increase revenue?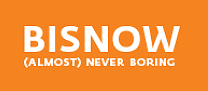 August 26, 2019 Joseph Pimentel, Bisnow Los Angeles
Growing up as a scion from a highly regarded real estate family, Bob Sonnenblick had no interest in working in the family business.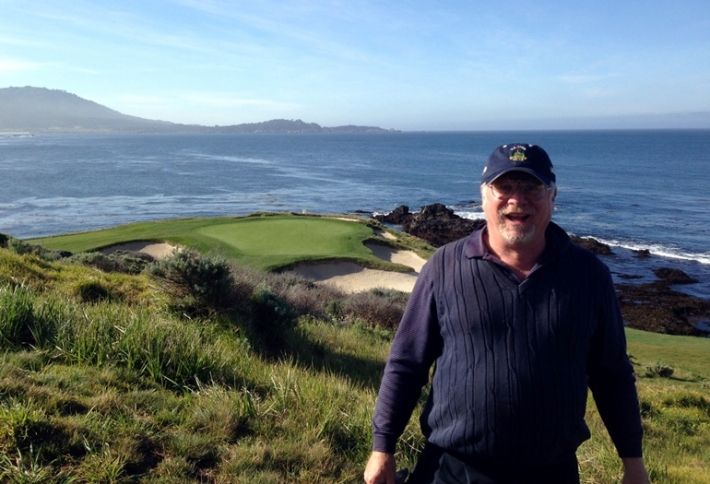 Sonnenblick's great-grandfather, Alexander Sonnenblick, founded Sonnenblick Goldman Corp. in New York in 1893. The company specialized in providing financing for real estate projects. 
His grandfather, Nathan Sonnenblick, was the chairman of Sonnenblick Goldman, and was described by The New York Times as one of the nation's foremost mortgage brokers.
His father, Jack Sonnenblick, succeeded his father as chairman of Sonnenblick Goldman, served as a trustee of the New York Bank for Savings, and founded North American Mortgage Investors.
His uncle, Arthur Sonnenblick, is the senior managing director at Cushman & Wakefield Equity, Debt & Structured Finance — formerly Cushman & Wakefield Sonnenblick Goldman. He sits on the board of trustees of Vornado. 
Sonnenblick said growing up, his father never pushed him to go into real estate.
"He told me, 'Go to business school and just learn about business,'" Sonnenblick told Bisnow. "He never forced me."
It wasn't until his senior year at the Wharton School of the University of Pennsylvania when a real estate mogul gave a presentation in front of his class that his interest in commercial real estate arose.
"Donald Trump Sr. walked into our class and started telling us about all of these wild and crazy deals he was doing," Sonnenblick said. "It really got me very interested in the real estate business. Once I graduated, my dad welcomed me into the business."
In his 35-year career, Sonnenblick has completed more than $1.5B of commercial real estate transactions and has developed several big office and hotel projects on the East Coast, in Florida and in California. 
When asked if his kids will eventually follow in his footsteps and keep the family legacy going, Sonnenblick leaves it up to them. 
"My dad never forced me," he said. "That's what I'm doing with my kids as well. I think that's the right way to do things."
Bisnow: What is your favorite part of your job? 
Sonnenblick: My favorite part of my job, which is developing big office buildings, is taking a vacant piece of land and designing and master planning the entire project. It's very creative. I sit down with the architects. I love the creative part of designing a beautiful new building from a vacant piece of dirt.
Bisnow: What is the worst job you ever had?
Sonnenblick: To be honest with you, this is the only job I've really ever had. But as a kid in high school, I used to clean swimming pools in Beverly Hills. It was horrible. The pools were large and the customers were very finicky and difficult to work with.
Bisnow: If you weren't in commercial real estate, what would you do? 
Sonneblick: A farmer. At my house in Los Angeles, I have about 150 fruit trees, all different kinds — oranges, lemons, blueberries, raspberries. When I get home from work, all weekend long, I spend most of time in my backyard. I get a lot of pleasure from it. So I would be a fruit tree farmer.
Bisnow: What deal are you proudest of? 
Sonnenblick: Easy one for me. I own the LA headquarters for the Department of Homeland Security. It's a 500K SF office building in Norwalk. Of all the deals I've done in my career, that was clearly the most difficult. Yet in spite of all the obstacles, we got it done. It will forever be my favorite and proudest project in my entire career.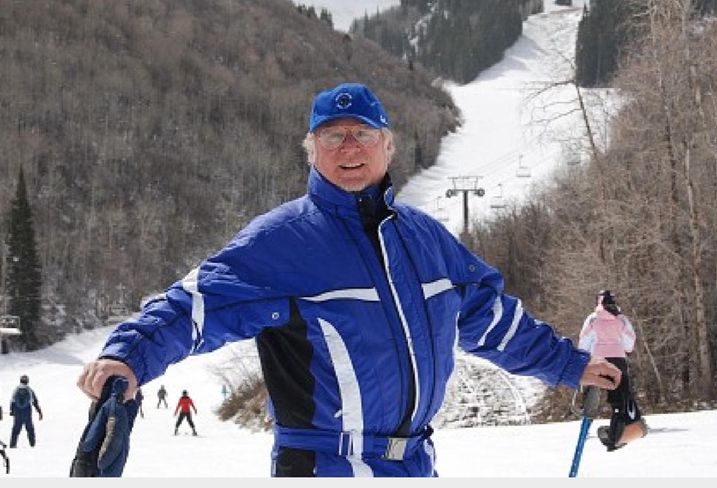 Bisnow: What deal do you consider to be your biggest failure?
Sonnenblick: My biggest failure was a hotel project that we were working on on the campus of the USC Medical Center. It exploded at the eleventh hour because USC was so difficult to deal with. I learned a lesson that I will never deal with an institution like USC again. They are just too difficult to work with and that deal was a failure as a result. 
Bisnow: What is your biggest pet peeve?
Sonnenblick: The morals and business ethics of our industry have dropped precipitously the last couple of years. I don't know if that's the function of our president or just a general comment about our society today. That is absolutely my biggest pet peeve. In the old days, we used to be able to do business with a handshake. That is no longer the case in today's world.
Bisnow: What is your greatest extravagance?
Sonnenblick: My polo ponies and playing polo in general. It's a very expensive sport but it's a game and a passion that I truly love. But it's very much an extravagance. But I can't help it. I'm addicted to it. 
Bisnow: What motivates you? 
Sonnenblick: Previously, it was money and creation of wealth. But that is no longer the case. Now I build these buildings to create a portfolio and a legacy. It's not the financial benefit anymore. It's just to create a legacy and to grow the portfolio. 
Bisnow: What advice do you wish you got when you started in CRE? 
Sonnenblick: I wish instead of building office buildings and hotels that someone would have told me 30 years ago to get into the apartment development business. Because that business is much easier than the road I took. 
Bisnow: What is the biggest risk you have ever taken?
Sonnenblick: I am very risk-averse. But if I had to think of one thing, it probably would have been that crazy USC hotel deal. That was the biggest risk and it was an absolute failure as a result of our poor relationship.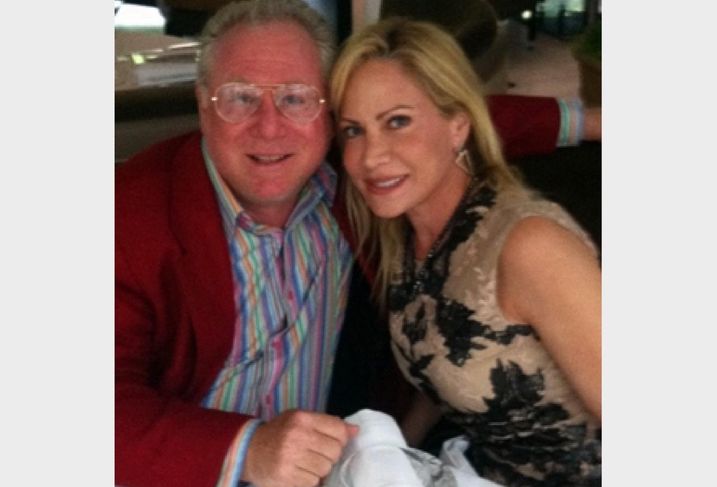 Bisnow: What keeps you up at night?
Sonnenblick: Right now, the main thing that keeps me up at night and my biggest worry is that we are absolutely in the peak of the economy and the real estate market. The last time I felt this way was in 2008. There was a six-year downturn that followed. We were at the peak then and that downturn was an ugly period for almost everybody in our entire industry.
Bisnow: What is your favorite place to visit?
Sonnenblick: I love St. Bart's in the Caribbean. It's just a fabulous place to get away, turn off the phone and the internet, and just enjoy life on the beach. 
Bisnow: Outside of work, what are you most passionate about?
Sonnenblick: Family. I have gotten very lucky. I have been married for almost 30 years. I have a great wife and great kids. I am spending more and more time with family as a result. 
Bisnow: What CRE trend do you think will have the most impact over the next few years?
Sonnenblick: I think the biggest current trend that will have the most impact on CRE is the upcoming disappearance of the Chinese investors in commercial real estate. A lot of the Chinese money is being called back to China by the Chinese government. As a result, all the EB-5 deals and Chinese-backed funded deals are going to implode. I think that will have a huge negative impact on real estate prices very soon.  
Bisnow: What would people be surprised to learn about you?
Sonnenblick: I'm a very open person so I don't know. All of my friends and business associates know my story. There really [aren't] a lot of surprises. 
Bisnow: What do you want your legacy to be?
Sonnenblick: I'm the fourth generation of a family in real estate that began in 1893. This is our 126th year in the commercial real estate business. If I want to be known for anything, I want people to know that I was always a very honest and straightforward businessman. I'm very open. I didn't have any hidden agendas.
I'm unfortunately a dying breed. I'm very old school. I don't think you'll see a lot of old school, honest businessmen in the future in our industry, unfortunately.
I just want to be known as a very honest, straightforward guy who people enjoyed dealing with.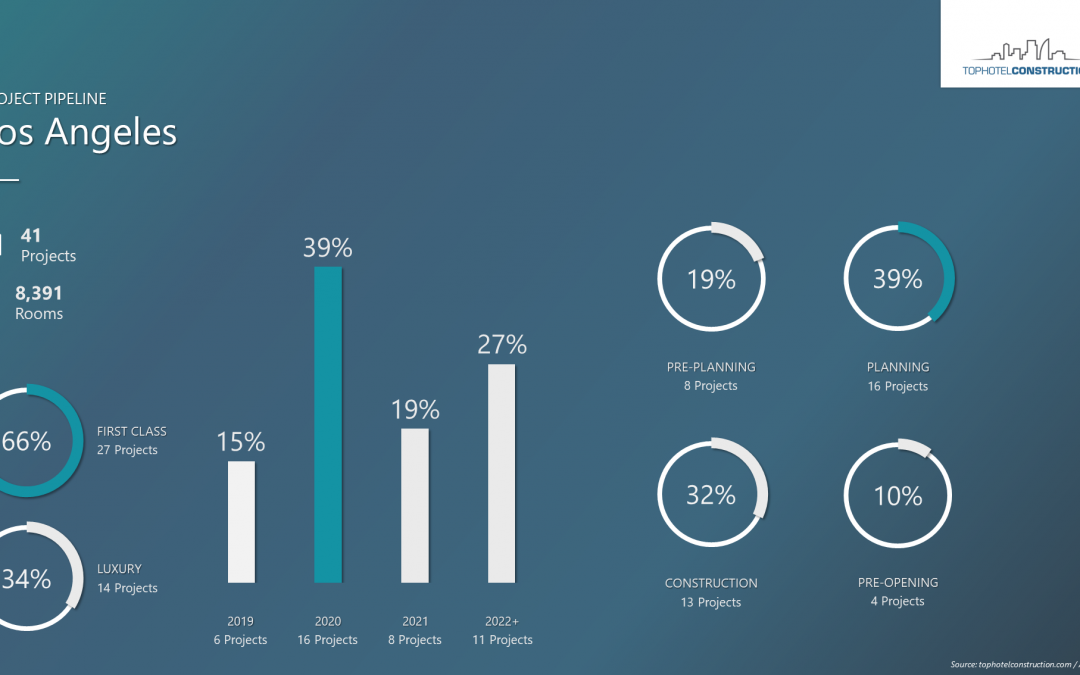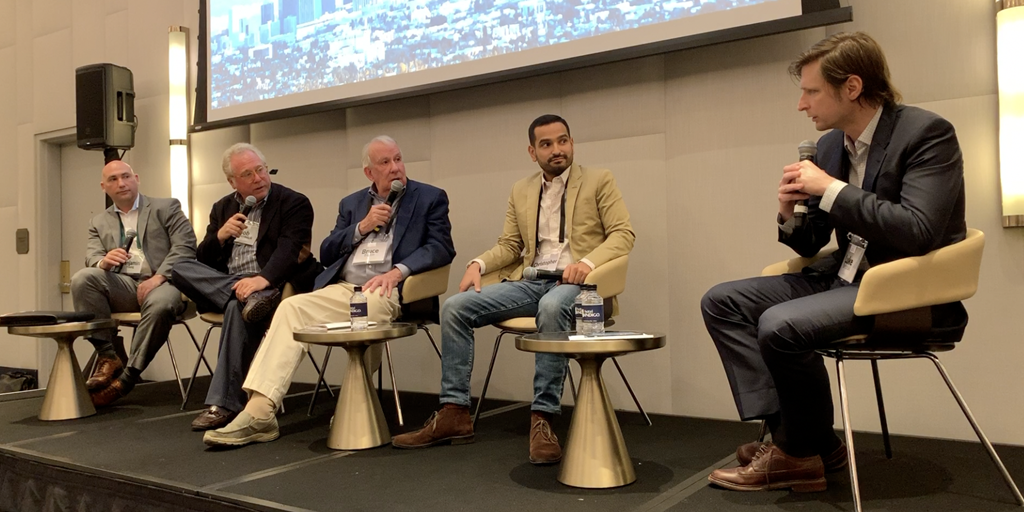 While DTLA's hospitality revolution has been remarkable, more innovation and hotel development is crucial, say panellists at TOPHOTELWORLDTOUR Los Angeles
The manner in which downtown Los Angeles (DTLA) has changed the game for hotels in LA has been nothing short of spectacular.
With more than 10,000 hotels rooms dominated by branded and independent, full-service and boutique hotels, this phenomenon is worth paying attention to.
Despite pressure from home-sharing services and an influx of new hotel rooms, the Greater Los Angeles region is poised to remain among the top-performing U.S. hotel markets, according to CBRE Hotels Americas Research Group.
Factors driving the trends
At the panel discussion titled "Ultimate Game-Changer? Downtown LA's Hospitality Revolution" at TOPHOTELWORLDTOUR Los Angeles, Bruce Baltin, Managing Director, CBRE Hotels said DTLA had been changed for the better by hotels.
"Currently, occupancy is at around 78%, where as it was at 68% before 2010," Baltin said, "There is certainly more opportunity for leisure and boutique hotels, as evidenced by Ace and NoMad hotels."
However, the LA hospitality stalwart foresaw a "blip in 2021 with a potential 1.4% decrease in RevPAR."
Christopher M. Henry, Co-Founder, Chairman and CEO, Majestic Hospitality Group, feared that LA stood the risk of losing business to other, more vibrant cities given the challenges of having several historical buildings with complicated planning permissions.
Also, the limited space in DTLA is constantly being chased by condo & residential developers alike, making hotel development all the more challenging.
"To me, soft brands is the way to go, especially those which explore the co-living and co-working trend," Henry told the panel.
Biggest challenges
What is particularly promising is seeing higher occupancy rates in DTLA over the weekends, said Benjamin Young, Vice President of Asset Management, AEG.
"One needs capital and patience for hotel development in DTLA as building and operation costs are high," he added, "Be patient as it's a tough market."
Echoing a similar sentiment, Luke Bujarski, Founder & CEO, LUFT, who moderated the panel, cited the exploding, almost prohibitive costs of hotel development in DTLA.
Bob Sonnenblick, Principal, Sonnenblick Development, agreed there was a drop-off in new hotel projects in DTLA and also a corresponding decrease in interest rates.
"The biggest challenge for the hospitality industry in DTLA will be to find new brands and cool, hip hotels to bring in revenue," he added.
According to the TOPHOTELCONSTRUCTION online database 41 hotel projects are currently in the pipeline in Los Angeles: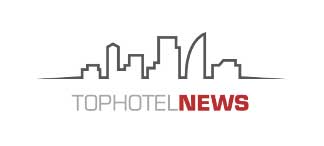 LA architecture "disappointing" compared to San Francisco, Seattle:
Robert Sonnenblick
by Rahul Venkit | Jul 21, 2019 | Experts
"Limited and select service hotels is where the real profitability and future of the hospitality industry is, says LA real estate veteran Robert Sonnenblick of

Sonnenblick Development

"
Robert Sonnenblick lives and breathes LA. This Wharton graduate has more than 30 years of experience in various aspects of real estate and real estate finance in the region.
Prior to forming Sonnenblick Development, he was the senior partner in a Los Angeles-based real estate development firm (Sonnenblick Del Rio Development) which specialized in public-private partnerships throughout the LA basin.
On the sidelines of TOPHOTELWORLDTOUR Los Angeles, Sonnenblick spoke to TOPHOTELNEWS on the influx of foreign-funded construction in LA, how mass transit from LAX airport is poised to boost tourism, and how limited-service hotels is where the most profitability is.
"Dramatic" influx of foreign capital in LA
Sonnenblick: The change has been dramatic especially in the last four or five years. And it's interesting: it's all been foreign capital, largely from China and a little bit from India as well. Whereas historically, everything that you see built has been locals doing it. That's totally changed in the last four years.
LA skyline deserves awesome architecture like San Francisco & Seattle
Sonnenblick: I am a huge fan of Los Angeles, you know that, but I must tell you very honestly: I'm disappointed in our architecture. If you look at the skyline, you mentioned San Francisco, for example, San Francisco, the city mandates that you must — you must — do something interesting with your building. No more regular rectangles, that just doesn't work. They won't approve your project if you do that.
Here, we just do regular, everyday, blase – unfortunately – buildings and when you look at the skyline, although it's a large and successful skyline, architecturally, very honestly, compared to cities like Seattle, like San Francisco, we are trailing very badly. And that's very unfortunate because we've got an opportunity to really make a difference — and we're not.
LAX mass transit will further boost tourism
Sonnenblick: At LAX, there's $8 billion worth of new construction going on between the rental car facility and the monorail and things like that. But there's one other key thing that leads me to be very optimistic about the future.
For the first time in a hundred years, they are tying LAX in to mass transit. So that instead of somebody having to take a taxi or Uber down there, you can now, or you will be soon, able to just get on mass transit and go to anywhere else in the city. I think the lack of that has really been holding us back for many decades so this is good news. LAX is one of the really, or the future of LAX, is one of the really good points of this city.
Limited-service hotels is where the most profitability is
Sonnenblick: For the first 25 years of my career in the hospitality business, all we focused on were high-end, four-star luxury hotels. My partners and I built the Loews Hotel at the beach here in Santa Monica, a four-star hotel. But to be honest with you, the real money in our business, and again, I discovered this very late, better late than never, but I discovered it late, when you build select service and limited service, that's where the real profitability of the industry is.
And as a result, if you look at the last 10 years, probably 95% of the new hotels that have been built across the United States, are limited service and select service. And again, being honest, I discovered that too late. We're into it now, I wish I had discovered this 15 years ago. But that's where the real profitability, and future of the industry is.
Thoughts on the TOPHOTELWORLDTOUR
Sonnenblick: Oh, I think this is fantastic. It gives everybody a chance to really network. And it's not like it's all developers — it's developers and architects and brokers and contractors and things like that. It's a great opportunity for everybody to get together and just talk. And not just people from L.A., even though this conference is L.A.-based, it's people from all over the country and even the world. It's fun to meet people and I enjoy that very much.
Robert Sonnenblick was a delegate at TOPHOTELWORLDTOUR Los Angeles 2019. To attend, address or sponsor our boutique hospitality networking events around the world, contact TOPHOTELPROJECTS Head of Global Events & Conferences
Kayley van der Velde.
Boutique Hotel Project on Greater Los Angeles' Sunset Strip Expects September Opening
The owners of the upscale West Hollywood Edition Hotel and Residences in greater Los Angeles have secured a $300 million, floating-rate loan just months ahead of the boutique property's anticipated grand opening in September, when it will join several competing developments on the famous Sunset Strip.
Global commercial real estate advisory firm Newmark Knight Frank arranged the refinancing on behalf of the owner, a partnership between New York developer Witkoff and Miami investment company New Valley. The loan was provided by investment bank and financial services company Deutsche Bank and stock brokerage and investment banking Mirae Asset Daewoo in South Korea.
The 190-room hotel with 20 luxury condos is under construction at 9040 Sunset Blvd., in West Hollywood, a tony city between Hollywood and Beverly Hills in the heart of metropolitan Los Angeles,
The developers said they opted to refinance to retire a construction loan following the completion of the project this year.Edition Hotels is a brand by hotelier and real estate developer Ian Schrager, who was also the co-founder of New York's famed Studio 54 nightclub, in partnership with Marriott International. The West Hollywood property will feature a rooftop pool, a fitness center and spa, and views from downtown to the Pacific Ocean.
"The world-class hotel and condo development represents a truly one-of-a-kind experience for visitors and tenants," Dustin Stolly, vice chairman and co-head of debt and structured finance at Newmark Knight Frank, said in a statement.
The development is among several new projects headed to the Sunset Strip, an indication of the strong demand and high prices the coveted West Hollywood market can dictate. Among other projects are actress Gwyneth Paltrow's Arts Club, a London-based social club and hotel development, and the proposed $300 million 8150 Sunset Blvd. commercial-residential project that could replace a retail center with a landmark Lytton Savings bank.
Sales prices for hotels in the area are among top in the county. For instance, 1 Hotel West Hollywood, formerly known as the Jeremy West Hollywood Hotel, at 8490 W. Sunset Blvd., sold for $283 million, or $989,510 per room, in 2017, according to CoStar data.
With so much similar development proposed or underway, the project could face ample competition. It may also open up to a slowing economy that could push down nightly rates as U.S. economic growth nears a record 10-year streak that many analysts expect to cool in coming years.
But Bob Sonnenblick, chairman at L.A. development firm Sonnenblick LLC, who has toured part of the West Hollywood Edition project, said the "breathtaking" views from some of the units are part of the reason he thinks it could do well.
"With L.A. having the best year ever in terms of hotel tourism combined with the low-interest rates on loans, it ensures the success of the project long term," Sonnenblick said. "It's a fabulous combination."
Last year was the eighth consecutive year of record tourism for Los Angeles with 50 million visitors on record, according to the Los Angeles Tourism & Convention Board.
The project, designed by architectural designer John Pawson and architectural firm HKS Architects, also has more than 11,000 square feet of meeting space and approximately 16,500 square feet of hotel terrace space that could draw in additional crowds.
For the Record: The Newmark Knight Frank team was led by Dustin Stolly and Jordan
Roeschlaub, vice chairmen and co-heads of debt and structured finance, along with Nick Scribani and Chris Kramer, managing directors at NKF.
Press Release: San Diego, Calif. March 5, 2019
Crittenden Conferences Inc has announced that Los Angeles-based real estate developer Bob Sonnenblick, Chairman of Sonnenblick Development LLC, has been chosen to moderate their keynote conference panel at the upcoming Crittenden National Real Estate Conference on April 19th in San Diego, California.
The panel topic is:
New Southern California Construction projects for 2019. The conference will take place at The Hard Rock Hotel in Downtown San Diego.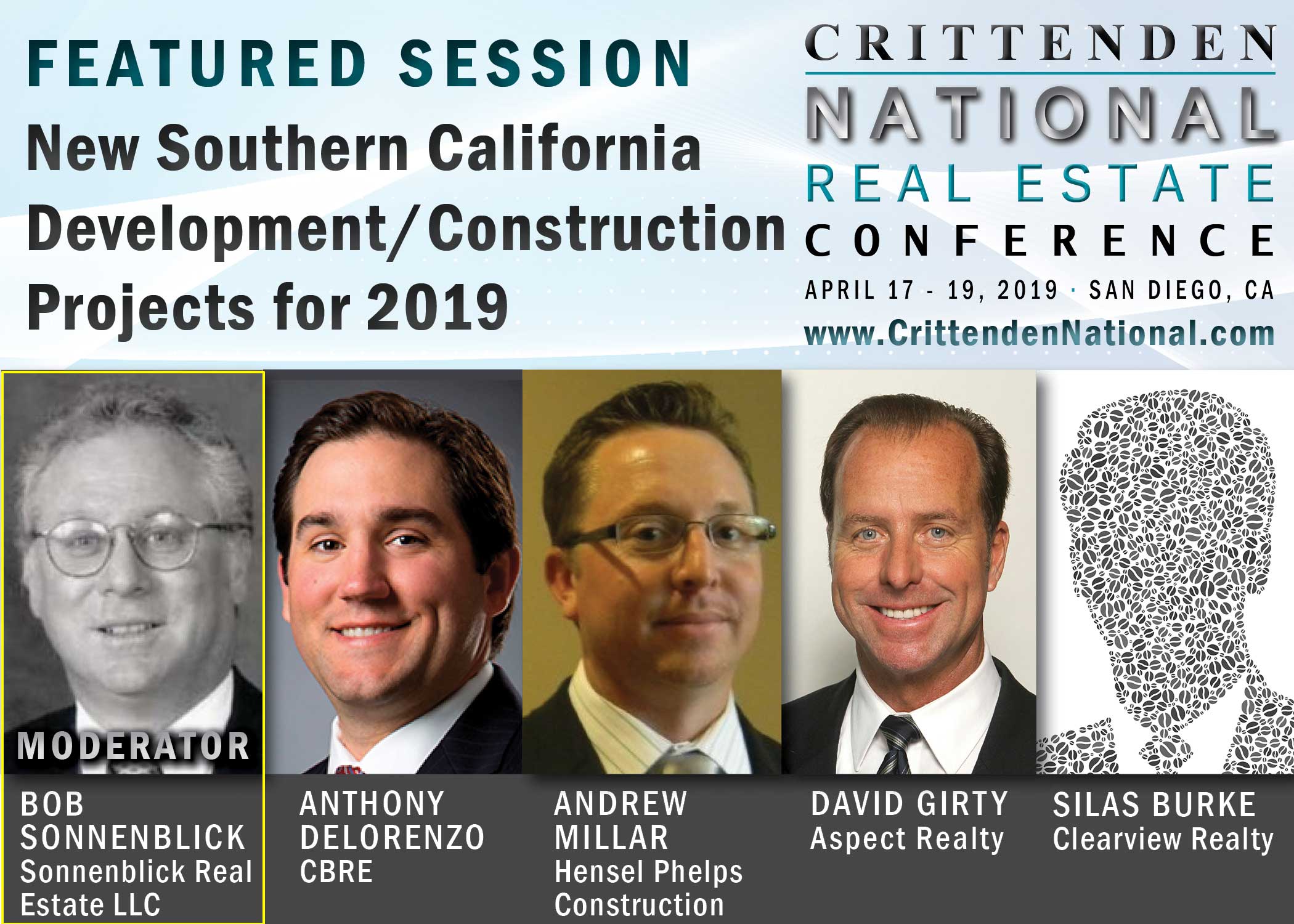 For more information, please see www.CrittendenNational.com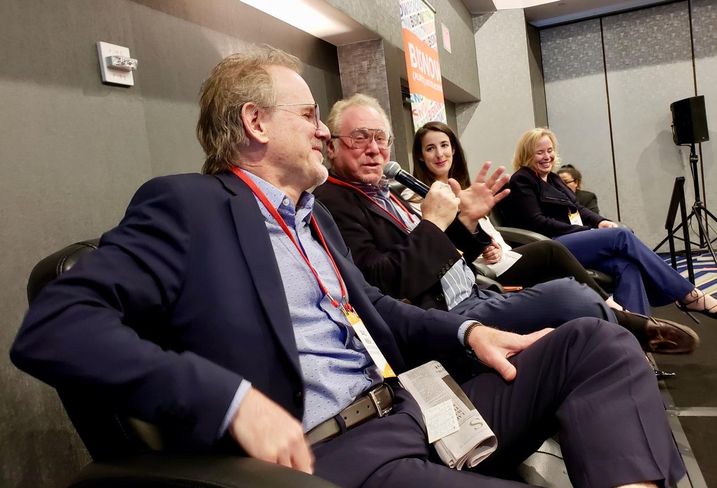 Photo: Bisnow/Joseph Pimentel
Carpenters/Contractors Cooperation Committee's David Kersh, Sonnenblick Development's Bob Sonnenblick, Greenworks Lending's Genevieve Sherman and R.D. Olson's Erika Urbani
Sonnenblick, a scion of a real estate family that dates back 125 years in New York, said he is opening a new office in the Brickell neighborhood of Miami and has put all of his investment and development efforts into South Florida. He is keeping an office and residence in Los Angeles for now.
"This is not by choice," Sonnenblick said after Bisnow's Orange County Construction and Development event, where he was a panelist. "It's almost as if the [SoCal] marketplace is forcing me out. I love living here as a resident, but in terms of doing new business here, specifically real estate development, it's almost impossible now, unfortunately."
The cost of doing business in California and specifically Los Angeles and Orange County was one of the main topics panelists discussed at the Feb. 12 event at the Irvine Marriott in Irvine.
Sonnenblick's decision mirrors the dilemma of many developers and general contractors who are facing the same challenges when attempting to develop new projects in California.
California has some of the highest construction costs in the nation. From 2011 to 2016, construction costs rose 13.6% in Los Angeles/Orange County compared to 12% nationwide, according to the Terner Center for Housing Innovation at UC Berkeley. Land prices in California have tripled in Los Angeles and the cost of materials is also going up about 4% to 5% per year, the Berkeley study showed.
Sonnenblick questioned the Berkeley study, saying from his experience construction costs have doubled in the past five years.
"I would give my arm if it only increased 3% a year," Sonnenblick said. "In the world I live in, if you look at the past five years, we probably averaged 8% to 10% per year compounded increases. Our biggest issues are materials and labor. Right now, labor costs are going up and the premiums that go with it."
A stiff labor shortage in the state's construction industry is fueling a sellers' market, R.D. Olson Chief Financial Officer Erika Urbani said.
"The shortage of labor is driving a lot of issues," Urbani said. "It's not just the cost going up. A lot of subcontractors are being overburdened with work. That causes a lot of issues with finding the right subcontractor."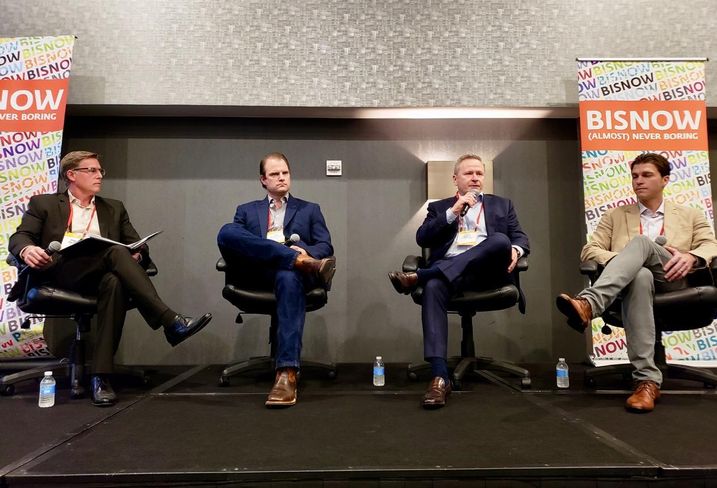 Photo: Bisnow/Joseph Pimentel
BNBuilders' James Awford, Frontier Real Estate Development's Dan Almquist, The Irvine Co.'s Chris Marsh and Raintree Partners' Jason Check at Bisnow's Orange County Construction and Development event
Nonprofit labor watchdog Carpenters/Contractors Cooperation Committee Executive Director David Kersh said labor should not be blamed for the rising cost of construction in the state.
Kersh mentioned a recent report that thousands of workers were victims in a $12M wage theft case. In this case, the state of California ordered a subcontractor, RDV Construction, to pay the workers nearly $12M in back wages and penalties, according to the LA Times.
"Right now we have an epidemic of wage theft in the mixed-use [multifamily] and hotel industry so the idea that the workers are the cause or the problem for the rise of labor costs is totally off."
Though it is difficult to find one single factor to blame for the rise in construction costs in California, the panelists said there is an upside to developing in the various markets in the state.
Sonnenblick said rental rates for retail have gone up. Multifamily projects are in high demand, especially in Los Angeles and Orange County.
There are lending programs such as Commercial Property-Assessed Clean Energy, or C-PACE, that could offset some costs while having a green and energy-efficient building. C-PACE is a type of financing tool that allows a building owner to borrow money for installing energy-saving infrastructure and pay back the investment through a property tax assessment charge.
Sonnenblick said for his company the cost of construction in Orange and Los Angeles counties along with frequent resident opposition and the length it takes to construct and open a ground-up development are still too much.
"We are in a bizarre time," he said. "There was a time you would find a site, call up your general contractor and the numbers would work. [But now,] those numbers, at least in Orange County and Los Angeles, don't work."
Sonnenblick said he decided to stop pursuing development deals in California about three to four years ago.
His company was in negotiations to build a hotel in downtown Los Angeles near the USC Medical Center.
"It was a nightmare," he said.
"Between the demands of the ridiculous land seller and the city approval process, we dropped the deal," Sonnenblick said without getting into specifics. "I said, 'Forget about this.' I went down to Miami, we were greeted by the mayor with open arms and we found a similar site and now we're zooming 100 miles per hour."
Sonnenblick said in today's landscape in California, it takes a developer eight to 10 years to start making good cash flow off a development project.
"It's insane, especially when I can go out to various metropolitan areas nationwide such as South Florida, Dallas, downtown Denver and in all of those places you can buy a piece of land and be under construction in one year," he said. "Here to get through the entitlement process, NIMBYs and local community groups, it takes you in the best case three years."
Sonneblick said he is keeping his existing portfolio of buildings totaling about 1M SF in Los Angeles and Orange County. His group is currently working on a $40M, 70K SF mixed-use office and retail project on Jamboree Road in Irvine. After nearly three years in the process, the company is still waiting for final city approvals, he said.
But in terms of new business, all of his other projects — about $400M worth of developments such as government buildings, office buildings, hotels and retail — are exclusively in Miami and Fort Lauderdale.
"I'm going to keep my headquarters here in Los Angeles," he said. "I really do like living here. I'm probably going to split my time six months in each place. … I wish I had some opportunities to build here in LA. There is no such thing as a bargain acquisition of land or buildings. Everything is overpriced and we don't buy assets that are overpriced."
Even with Gov. Gavin Newsom wanting to build new housing and state Treasurer Fiona Ma wanting to keep businesses here, Sonnenblick wasn't sure there was any way to keep his business in California.
"I don't think there is an answer," he said. "The only thing that is going to keep developers here is if the price of land and price of construction comes down and that's only going to happen if we go into a recession. I don't think the governor or any of the state officials can control that."
Sonneblick said he hasn't fully given up on California.
"If you know anyone with any good deals here please feel free to call me. We are always actively looking for new projects," he said.