Los Angeles Construction & Development Summit
source: http://www.bisnow.com

Julie@bisnow.com
Developers have a lot on their minds these days, and we're not talking about who's going to win this season of So You Think You Can Dance. Our second panel at Bisnow's LA Construction & Development Summit this week gave us an earful.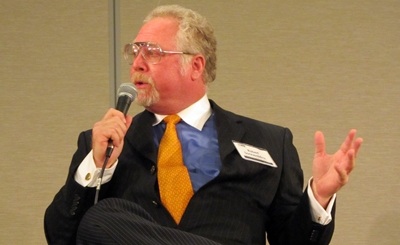 In the last go-round, Sonnenblick Development's Bob Sonnenblick built 1M SF of office space in the LA area. This go-round, he's in the hotel development business and noted that the prebooking for six months out is up a good 7% to 8%. Bob said he's been involved in four arranged marriages in LA, but not to worry—he meant that on four projects he's had the architect working for him on a base design, then switched to a pure design-build contract where he has a guaranteed maximum price with the general contractor, and the architect is working for the GC.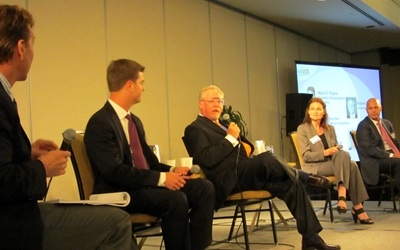 Bob noted that in all of his design-build contracts, he throws 100% of the risk onto the shoulders of his general contractors; there's surely bonding, as well. "I can go to sleep for two years and that thing still gets developed the way I want it to." (Though there are other reasons why he shouldn't sleep for two years: Chief among them, who wins the Super Bowl.) Among the barriers, he cited entitlement process issues such as traffic and neighborhood groups. For Kristina, the challenge is carpetbaggers with no vested interest in a neighborhood who come in and make claims. The huge specific plan USC is trying to entitle is a case in point: A group asked for $250M in exchange for non-opposition. (Support would cost extra.)
---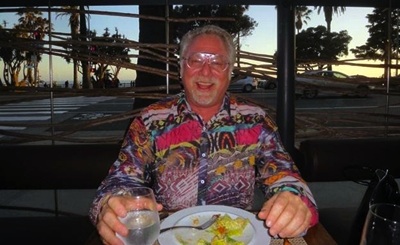 Dining with us in his work clothes at BOA Steakhouse in Santa Monica Wednesday evening, Bob Sonnenblick demonstrates why he left New York 30 years ago to come west. Well, in addition to the fact that the renowned company founded by his grandfather in 1910, which financed much of New York's skyline made him head of West Coast operations where he helped finance much of downtown LA's booming skyline in the '80s. Nearly 25 years ago he went on to start Sonnenblick Development, which has not only developed numerous federal and commercial office buildings, but also resorts in places like Park City, Palm Springs, and Palm Beach, where he can also get fresh air and additional use of his colorful shirts.
Bisnow: Keeping the coffee hot, and the panel discussions too.