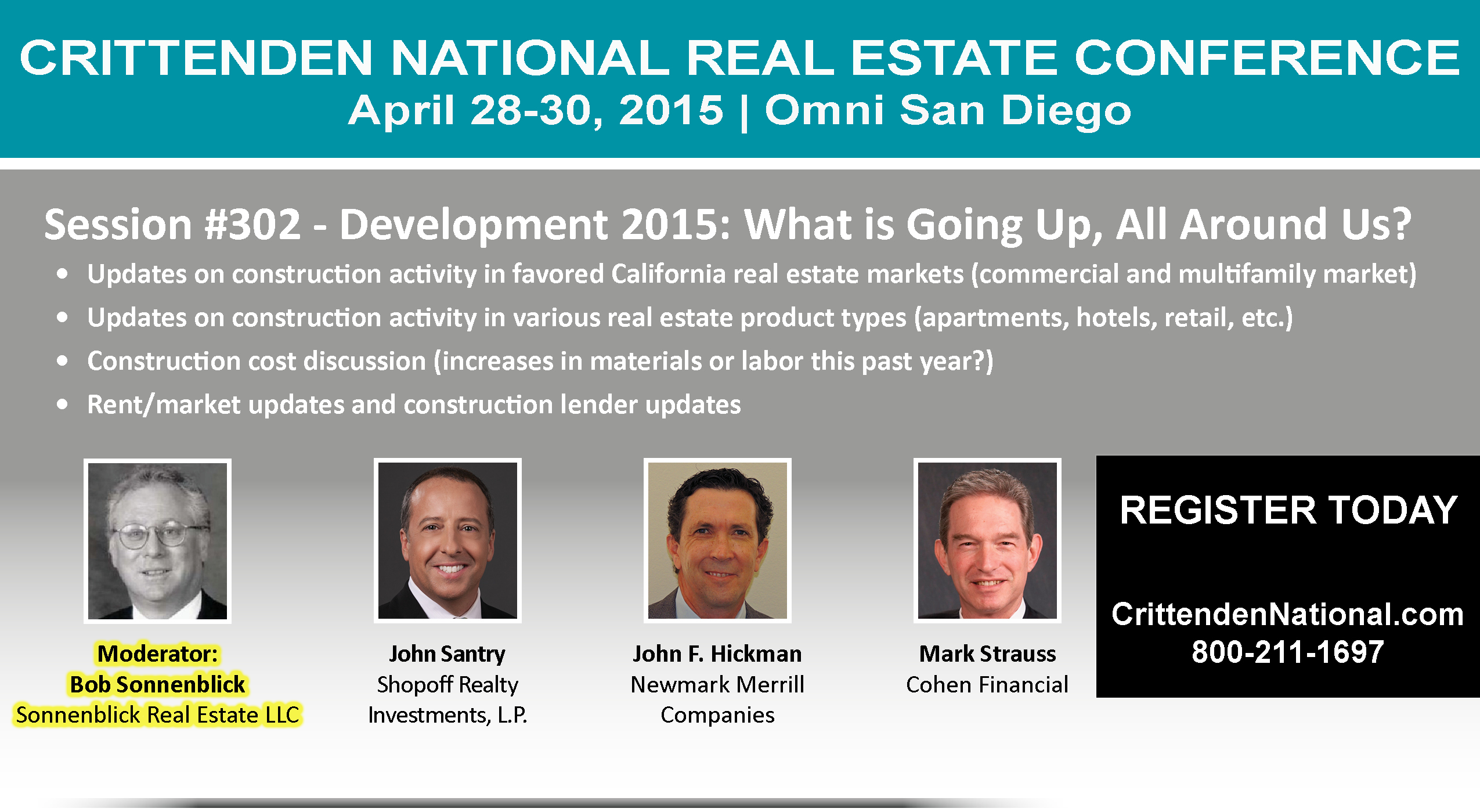 Hotel developer Bob Sonnenblick, Chairman of Los Angeles based Sonnenblick Development LLC, has been chosen by Crittenden Conferences Inc. to moderate its "California Real Estate Development – 2015" panel at the upcoming Crittenden National Real Estate Conference in San Diego, California.
The conference will be held at The S.D. Omni Hotel, next door to The San Diego Convention Center, on April 28-30, 2015.
#302 – Development 2015: What is Going Up, All Around Us?
Hour 3: Wednesday, April 29th – 12:00pm – 1:00pm
Updates on construction activity in favored markets (commercial and multifamily market)
Updates on construction activity in real estate product types (apartments, hotels, retail, etc.)
Construction cost discussion (increases in materials or labor this past year?)
Rent/market updates and construction lender updates
Moderator: Bob Sonnenblick, Chairman – Sonnenblick Real Estate LLC
John Santry, Executive Vice President of Acquisitions and Development – Shopoff Realty Investments, L.P.
Christopher Piche, Vice President of Development – The Mayer Corp
Mark Strauss, Managing Director – Cohen Financial
Session 302 Brochure
For more info, go to www.Crittendenconferences.com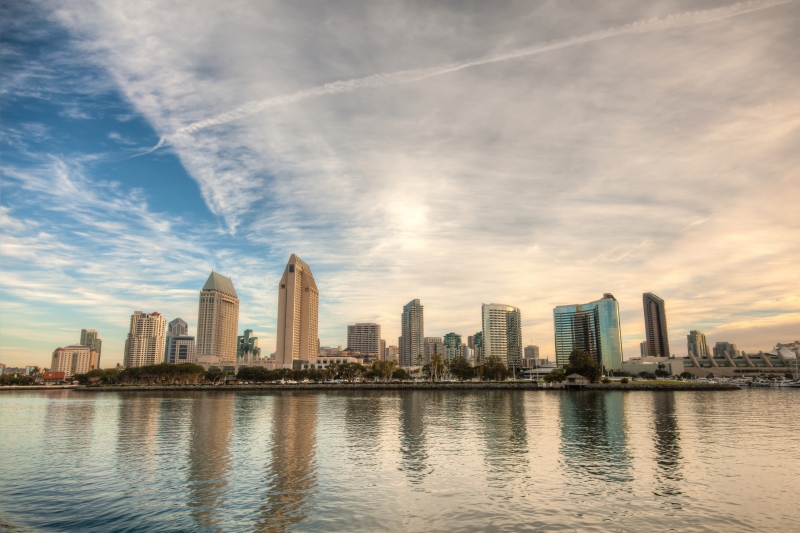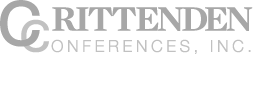 ---