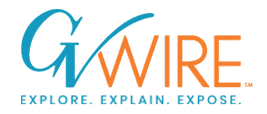 A developer associated with the Six Flags theme park company says he has been scouting Central Valley locations.
Developer Robert Sonnenblick says Six Flags is "looking at sites" in Fresno and Clovis. There have been several meetings with officials from both cities over the past three months.
"Fresno County is strong enough to support an amusement park complex," Sonnenblick tells GV Wire.
Sonnenblick's Los Angeles-based development company is known for building luxury hotels, shopping malls, and office complexes across the country. His company recently expressed interest in purchasing Selland Arena from the city of Fresno.
Related Story: L.A. Developer, Others Compete to Take Fresno Arena Off City's Hands
Project Estimate of $300 Million
At a hotel building conference in March, Sonnenblick said his company is developing hotels at Six Flags properties in Los Angeles (Six Flags Magic Mountain is in Valencia), New York/New Jersey and Texas.
Speculation about a possible Fresno Six Flags project has been circulating for months. It was further amplified this week by a posting on a construction bidding website, seeking contractors for a project identified as a Six Flags Over Fresno Amusement Park. Dodge Data & Analytics values the listed project between $25-50 million for pre-design work.
Sonnenblick says the value of the entire project would be much higher.
He says between a hotel, retail space, amusement park and water park, the total investment would be $300 million.
"That would be one of our biggest," said Lee Ann Eager, president and CEO of the Fresno County Economic Development Corporation.
Sonnenblick would not comment on whether a Fresno-area development would be brand new, or if Six Flags might relocate one of its existing parks. He would not reveal what sites in Fresno/Clovis are being looked at.
Last year, his company submitted a plan to build a Six Flags water park/hotel combination in Solano County, adjacent to Six Flags Discovery Kingdom in Vallejo. Sonnenblick says that deal is now dead.
"Vallejo and Solano County screwed up that wonderful piece of land. It will sit empty for decades," Sonnenblick said.
Dyer: Rolling Out "Red Carpet"
Mayor Jerry Dyer is optimistic about Six Flag's prospects in Fresno.
"The City Manager and I have had numerous meetings with Mr. Sonneblick over the past few months and taken several of his associates on a tour of our city," Dyer said in a statement to the media after initially being coy when asked by GV Wire.
Dyer speculated possible locations.
"We have discussed several entertainment development opportunities near the 99 freeway as well as downtown Fresno. Not only have we rolled out the red carpet for Mr. Sonneblick and those he represents, we have clearly demonstrated that Fresno is poised to serve as the entertainment hub for central California. Although I am prevented legally from discussing the details of the entertainment venue, it is safe to say it would attract millions of people annually to Fresno," Dyer said.
Meeting with City Officials
Eager confirmed her agency is working with Sonnenblick. However, she would not confirm their meetings with city officials were related to a Six Flags project.
Officials from Clovis would not confirm meeting with Sonnenblick.
"Any preliminary meetings taking place between the city and potential business ventures are confidential and we can't comment on them," said Clovis spokesman Chad McCollum.